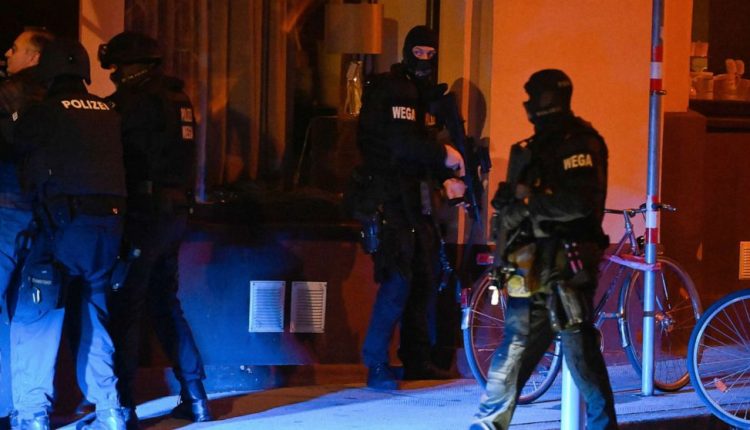 The World Council of Muslim Groups condemns Vienna's terrorist attacks
The World Muslim Communities Council strongly denounced the terrorist and criminal attacks that took place in many locations in the Austrian capital of Vienna on the evening of Monday, 2 November 2020, which resulted in dozens of deaths and injuries.
To the families of the deceased and the Austrian people, the Council extended its heartfelt condolences and sympathy, calling Almighty Allah for the wounded to heal soon.
Terrorist attacks must stop
The Council expressed its condolences for the innocent victims and their families and reiterated that these attacks undermined human values, created social chaos and threatened innocent citizens of all faiths.
Terrorism has no religion and does not discriminate between worship sites or worshippers. Such attacks, it said in a statement, were terrorist actions against the trust and security of all mankind.
The Council called for uniting all counter-terrorism activities and programs, eradicating its ideological origins, punishing its gangs, giving priority to wisdom and reason, adhering to social responsibility, confronting hate speech and incitement to violence, whatever its source, and respecting democratic relations governing state constitutions and legal structures.
Terrorist attacks don't represent Islam
The Council also emphasized the need to strive for the convergence of universal human ideals among all elements of society, the propagation of the ideals of moderation, equality and love, the unification of belonging to the homeland and reverence for the law, dialogue and coexistence with other faiths and cultures.
Police state that they believe that the attacker-who was wearing a false suicide vest-was working alone, based on the present condition of the case. Thousands of hours of surveillance recordings are being analyzed by authorities to try to ascertain precisely what occurred.
Since then, the gunman has been described as a 20-year-old "Islamist terrorist" who was released early in December from prison.
After seeking to get to war-torn Syria to join the Islamic State (IS) jihadists, Interior Minister Karl Nehammer said he was detained for 22 months in April 2019.
The guy was originally from North Macedonia and, Mr Nehammer said, had a prior conviction for the terrorist association. He had citizenship from both Austria and Macedonia.