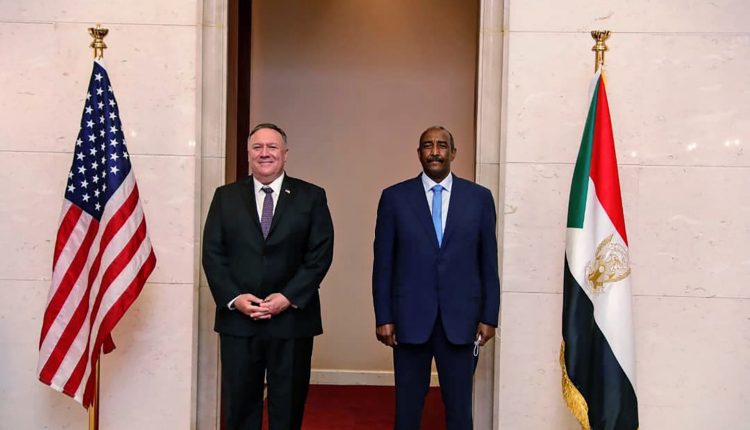 The UAE welcomes Sudan's decision to direct relations with Israel
The UAE supported the Republic of Sudan's decision to create direct ties with the State of Israel.
The Ministry of Foreign Affairs and International Relations today praised in a statement the sacrifices made by the United States of America, the Republic of Sudan and the State of Israel to achieve this landmark deal. The hope is that this move will have a positive effect on the atmosphere of stability and on regional and international cooperation.
Sudan to Join UAE & Bahrain
According to the ministry, the decision of Sudan to develop ties with the State of Israel is a significant step towards enhancing stability and development in the region, emphasizing that this achievement will extend the reach of fiscal, commercial, science and diplomatic cooperation.
Trump is glad to support Sudan in its decision
President Donald Trump announced Friday that in the run-up to Election Day, Sudan would continue to normalize relations with Israel, making it the third Arab state to do so as part of U.S.-brokered agreements.
Since the North African country decided to place $335 million in an escrow account to be used to repay American victims of terror attacks, the news came. The attacks include the al-Qaida network's 1998 bombings of the U.S. embassies in Kenya and Tanzania while its chief, Osama bin Laden, was residing in Sudan. In return, on Friday, Trump told Congress of his decision to withdraw Sudan from the list of state sponsors of terrorism in the United States.
For Trump, just 11 days before Election Day, it was a foreign policy success. The Trump administration has previously engineered bilateral negotiations between Israel and the United Arab Emirates and Bahrain, the first since Israel was recognized by Jordan in the 1990s and Egypt in the 1970s.
At least five other nations, Trump added, intend to enter into the pact, which is collectively called the Abraham Accords.
Israel 's latest acknowledgment unifies Arab nations behind their common adversary, Iran. They are also reforming the conventional Arab policy of refusing to normalise relations with Israel until the establishment of an independent Palestinian state.