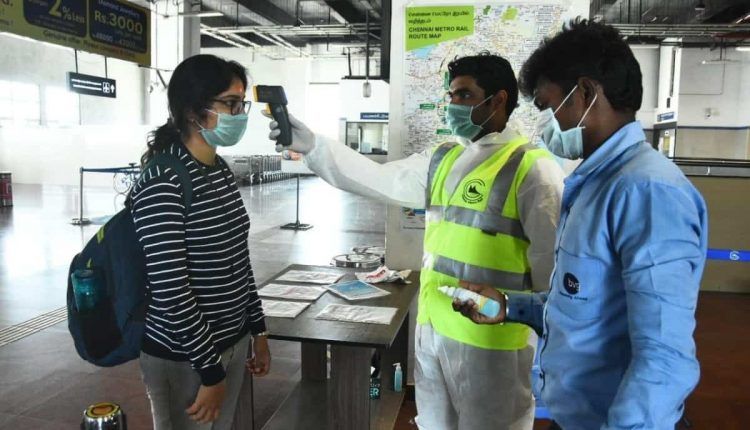 Stranded expat student thanks UAE for bringing her back safely
The UAE has been incredibly swift in making decisions in reaction to the Coronavirus outbreak. The safe repatriation of students has been a top priority during the crisis. Now one of those students is expressing her thanks for the swift actions of the government.
Aditi Babel thanked UAE for bringing her back safely
Aditi Babel is a medical student at the University of Sheffield. When the Coronavirus situation began to hit crisis levels she knew she would have to return home. By the time the university made the decision to return students to their home countries, it was too late for Aditi. She attempted to board a flight on March 19th, but due to the safety measures in a place, she was denied boarding.
Stranded in England
Aditi had delayed returning home to the UAE due to important medical school exams. By the time her exams cancelled, it was too late for her to travel. With flight suspensions in place, she had no way to return home.
Luckily for Aditi, the UAE embassy in London was able to help her get home. She reached out to them and explained the situation. They immediately made arrangements for her safe return to the UAE.
"The embassy was really kind and helpful. They empathized with my situation and assisted me in getting back home", said Aditi.
Many other students were in a similar position and also assisted in safely returning home.
Quarantined with kindness
Upon her arrival in the UAE Aditi and the other students placed under a 14-day quarantine. Coronavirus symptoms may not develop for the first two week period after infection, so this time is especially critical in the prevention of spreading the virus.
The students were quarantined in a hotel in Dubai. Aditi describes the hotel as being spacious and comfortable, with great food. Families allowed to drop off personal belongings, which were then delivered to the students.
Now Aditi and the students who were first quarantined in that hotel have finished their 14-day period and are safely back with their families. She is thankful to the UAE authorities for the way she was treated with kindness.