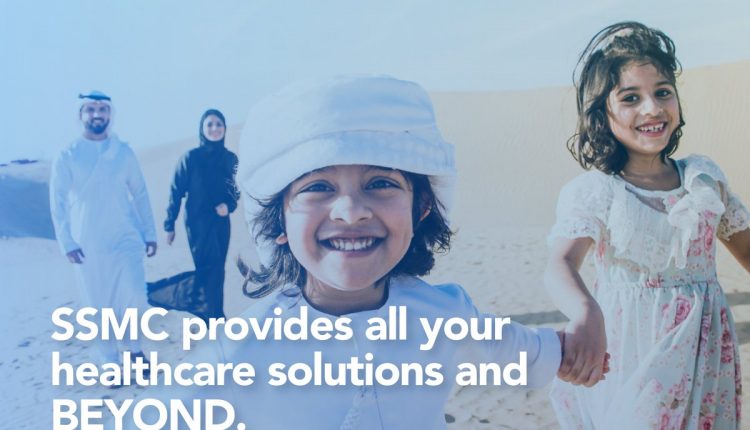 Sheikh Shakhbout Medical City opens 3 specialized clinics
Sheikh Shakhbout Medical City, the largest hospital for specialized medical care in the UAE, provides services for thoracic surgery, colon and rectal surgery and obesity surgery, after the Department of Health in Abu Dhabi announced that the hospital was free of new Corona cases (COVID-19).
Sheikh Shakhbout Medical City specialized clinics opening
The Medical City affiliated to Abu Dhabi Health Services Company (SEHA) and Mayo Clinic opened clinics that cover these three surgical specialities.
Dr. Matthew Ghatman, Medical Director at Sheikh Shakhbout Medical City, welcomed the resumption of surgery services, noting that there are surgeons with long experience in providing high-quality health care services for colon, rectal, obesity and chest problems with minimal surgical intervention, as well as helping patients recover quickly.
He added, "It is another step in Sheikh Shakhbout Medical City's journey to becoming the premier healthcare destination in Abu Dhabi and the Middle East region."
A multidisciplinary team with extensive experience in their respective fields oversees the management of the three surgical services using the Post-operative Enhanced Recovery Protocol (ERAS), which is an approach that ensures a reduced recovery time for major and delicate laparoscopic surgeries, helping the patient recover faster and discharging the hospital safely sooner.
Sheikh Shakhbout Medical City Healthcare service
Dr. Atiq Al-Musabi, Deputy Medical Director and Head of Surgery and Trauma at Sheikh Shakhbout Medical City, explained that the hospital's surgical teams follow the latest protocols and evidence-based practices before and during surgery, and the importance of this approach does not stop in enabling the patient to recover quickly but also reduces the risk of complications that may occur. Speak which greatly enhances the patient's experience.
After major surgeries, patients spend approximately one to two weeks to recover when using traditional practices, while the enhanced recovery protocol allows patients to eat and drink the next day of the operation, and enables them to be safely discharged from the hospital in just two days.
As part of Sheikh Shakhbout Medical City's commitment to the health and safety of patients and their families, all medical facilities are subject to cleaning and sterilization around the clock, including all common areas and surfaces.
Source: WAM