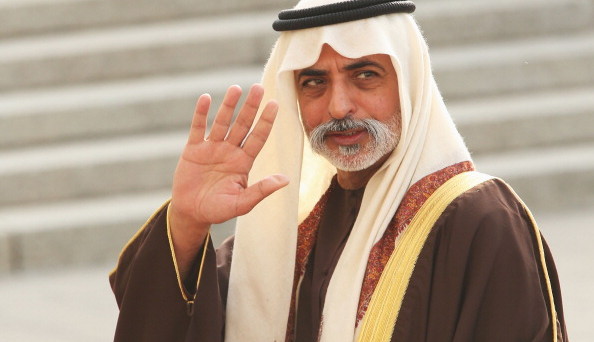 Get to know Sheikh Nahyan bin Mubarak
His highness Sheikh Nahyan bin Mubarak Al Nahyan heads the Ministry of Tolerance and Coexistence of the United Arab Emirates.
A promising career with enhancing initiatives
He led the Ministry of Higher Education and Science Research prior to March 17, 2013. He is Mubarak bin Mohammed Al Nahyan's uncle. Also Mohammad bin Khalifa bin Zayed bin Al Nahyan's grandson, Khalifa bin Zayed bin Khalifa Al Nahyan's great-grandson, and Zayed bin Khalifa Al Nahyan's great-grandson. The Minister of Public Works, Hamdan bin Mubarak Al Nahyan, is his brother. Sheikh Nahyan was also the Chancellor of two of the three government higher education institutions of the UAE. The University of the United Arab Emirates, founded in 1976, and the Higher Colleges of Technology, established in 1988; and the President of the Third College of Technology, Zayed University, established in 1998 and retired in April 2013.
He is also president of the Center of Excellence for Advanced Science and Training (CERT), a commercial arm of the Higher Technology Colleges, founded in 1996. Sheikh Nahyan has been the sponsor of the Emirates Natural History Group with chapters in Abu Dhabi and Al Ain for many years. One of the two honors that the Abu Dhabi chapter offers annually is the Sh. Mubarak Award, named after the father of Sheikh Nahyan. He is the chairman of a social movement called Sandooq al Watan.
An Astonishing Businessman
Nahyan bin Mubarak is the Chairman of Warid Telecom International. The Abu Dhabi-based regional telecommunications company with operations in Pakistan, Bangladesh, Uganda, Congo, Brazzaville and Ivory Coast. He also chairs the Abu Dhabi Group, the National Bank of the Union and the United Bank Limited.
Nahyan took a special interest in the relationship between Pakistan and the United Arab Emirates. He is also one of two Emirati royals, owned by a private game reserve near the mouth of the Indus River in the province of Sindh. It's for falconry and hunting; the late Sheikh Zayed is the other royal. In Pakistan, Nahyan's Abu Dhabi United Group is a major investor. In Pakistan, it owns Bank Alfalah, Warid Telecom, Wateen Telecom, Taavun and many others. He is also the Chief Founder of Bank Alfalah.
Sheikh Nahyan Mubarak Al Nahyan is also the recipient of Hilal-e-Pakistan, Pakistan's highest civilian award, which he got by the President of Pakistan in 2005.