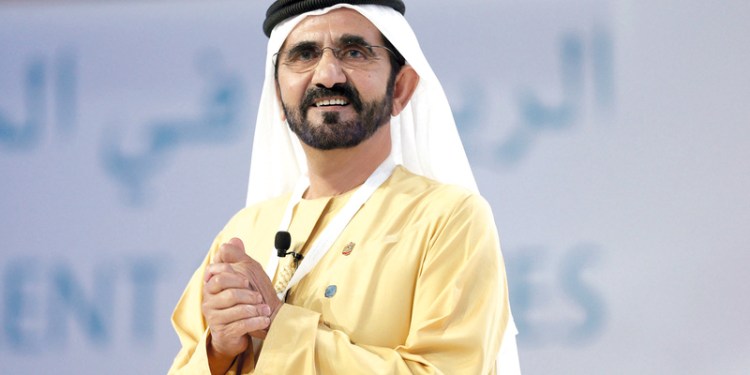 Sheikh Mohammed releases an official TikTok account
His Highness Sheikh Mohammed bin Rashid Al Maktoum, Dubai's Vice President, Prime Minister and Monarch, unveiled his official TikTok account yesterday (Saturday), the world's fastest growing site with more than 800 million followers.
As soon as Sheikh Mohammed created his official account, so far with 92.2K likes, more than 79.1k users followed his account.
Sheikh Mohammed made the announcement on his Twitter page: "Today, I launched my official account on the world's fastest growing TikTok platform, which has more than 800 million followers. " We want to be where people are. Furthermore, we want to produce meaningful Arabic content. "We want to hear and share our story with young people". He said.
Sheikh Mohammed's TikTok Account attracts audience worldwide
The first video by Sheikh Mohammed has so far attracted more than 88.2K likes and 17.7K comments. It was him speaking in the background, telling people not to slow down, but to work hard.
The Dubai leader will share short snippets of his 50-year public service experience. Offering insights into leadership and leadership to encourage young people to generate meaningful social change.
The launch of the official TikTok account of Sheikh Mohammed bin Rashid stems from his keenness to communicate with his followers, especially the young generation that makes up the majority of the audience of the short-form mobile video site.
A variety of humanitarian and social projects initiated and supervised by Sheikh Mohammed bin Rashid. Including the Arab Reading Challenge, Arab Hopemakers, one million Arab coders and Madrasa. They are at the heart of young people, helping millions of young people throughout the Arab region.
With more than 800 million monthly active users, TikTok offers a new forum to generate constructive Arabic content that brings value to young audiences in politics, leadership and nation-building.
The forum will be used to more successfully meet young people. Also to implement the ideology of Sheikh Mohammed bin Rashid. This is a way to spread hope and positivity in the country and the globe.