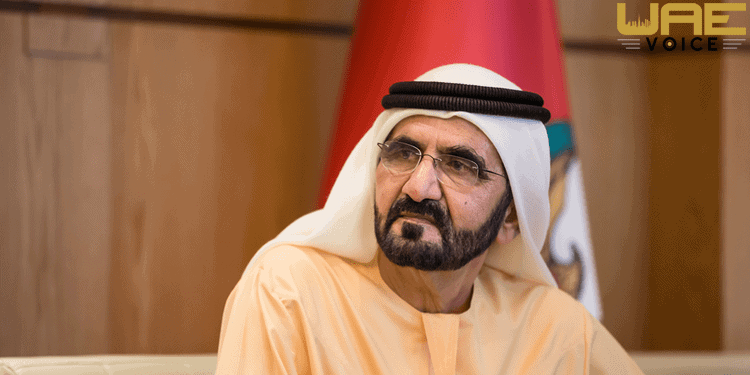 Sheikh Mohammed launches the "Youth Hub" Initiative
Sheikh Mohammed bin Rashid Al Maktoum, Vice President, Prime Minister and Ruler of Dubai, launched on Wednesday the "Youth Hub", an initiative by the Federation Youth Authority to support young entrepreneurs to launch their emerging trade projects to access vibrant markets and trade centers to enter competition along with international trademarks.
The Youth Hub will help young entrepreneurs in the age group of 18 to 35 years to launch new companies in six months that subject to renewal in the country's most profitable spaces. This will be the largest open trade incubator in trade centers, markets, airports, cultural and tourist facilities in the state.
'Youth Hub' will provide free spaces with facilities like guidance and mentorship, flexible modern designs and marketing and brand identity, to help young people launch their startup projects.
The launch ceremony was attended by Sheikh Hamdan bin Mohammed bin Rashid Al Maktoum, Crown Prince of Dubai, Sheikh Ahmed bin Mohammed bin Rashid Al Maktoum, Chairman of Mohammed bin Rashid Al Maktoum Knowledge Foundation, Mohammad bin Abdullah Al Gergawi, Minister of Cabinet Affairs and The Future, and ShammabintSuhailFaris Al Mazrui, Minister of State for Youth Affairs.
The Federal Youth Authority along with its partners will provide spaces in major shopping malls and trade centres including Yas Mall, Dubai International Airport, Dubai Mall, City Walk, Al Seef, Last Exit Al Qudra and Last Exit Mad X on Sheikh Zayed Road, Al Safa Art & Design Library, Union Museum, City Centre Mirdif, Sharjah Heart, Flag Park Ajman, Umm Al Qaiwain Mall, Manar Mall, Al Hamra Mall, City Centre Fujairah and all youth centres across the UAE.