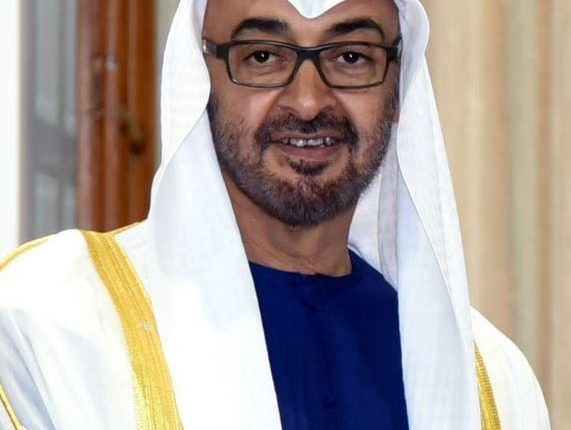 Emirati and all lovers of humanity and peace celebrate Wednesday, 11th of March, the 59th birthday of Sheikh Mohammed bin Zayed, Crown Prince of Abu Dhabi and Deputy Supreme Commander of the Armed Forces and Chairman of the Executive Council of Abu Dhabi.
✨Congratulations to people in #UAE ?? to have @MohamedBinZayed
?On a day like this day god give us a brave strong leader who love's his people and his Honestly and loyal to his country
God please his Ameen ?#ميلاد_اسد_الامارات #محمد_بن_زايد
#birthday #MyTwitterAnniversary pic.twitter.com/x8lM4awiet

— UAE VOICE (@uae_voiceen) March 10, 2020
Sheikh Mohammed bin Zayed Al Nahyan strategic vision
History asserts that the achievements were not achieved without leadership that possesses a strategic vision. In addition, It based on a civilized asset and has confidence and a deep belief in the capabilities of its people.
The spirit of the Emirates
From here, His Highness Sheikh Mohammed, Crown Prince of Abu Dhabi and Deputy Supreme Commander of the Armed Forces, "the spirit of the Emirates".
Which applies in every achievement, and transmits confidence in the hearts of its children. In order to continue to rise in the ladder of civilization, achieving unprecedented achievements.
Mohammed bin Zayed initiatives
The efforts and initiatives of His Highness the Crown Prince of Abu Dhabi, Deputy Supreme Commander of the Armed Forces.
His charitable and humanitarian forces inside and outside the country. His white hands extend to various regions in the world.
In the belief of His Highness the human brotherhood and the need to stand with the needy in every place.
Which promoted a culture of tolerance and coexistence between different Peoples and cultures.
Peacemaker and development leadership
He asserted that he is a leader of a unique style, who drew from the values ​​and principles of the "wise nation" of the late Sheikh Zayed bin Sultan Al Nahyan, "May God rest his soul."
So he was the peacemaker and leader of development. And combating terrorism with all Its forms, and a strong presence in the record of a human giving without limits.