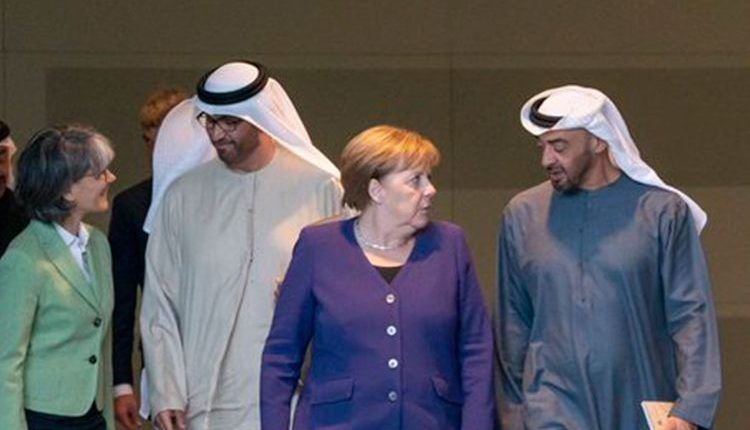 Crown Prince of Abu Dhabi and Deputy Supreme Commander of the Armed Forces, met German Chancellor Angela Merkel in Berlin on Saturday to discuss the latest developments in the Middle East, including Libya. 
The meeting was attended by Sheikh Abdullah bin Zayed, Minister of Foreign Affairs and International Co-operation, who will be leading the UAE delegation at Sunday's Berlin Summit on Libya. Dr Sultan Al Jaber, Minister of State and Special Envoy of the UAE to Germany were also present. 
His Highness Sheikh Mohamed stated, the UAE and Germany were always major strategic partners and that both countries participated in a vital role in trying to achieve regional and international stability.
He expressed the UAE's appreciation for the constructive role played by Germany in seeking to find a political settlement in Libya through the summit. 
The Crown Prince said that the UAE has always been on the side of the Libyan people and fully supported their legitimate aspirations for peace, reconciliation, unity and development.