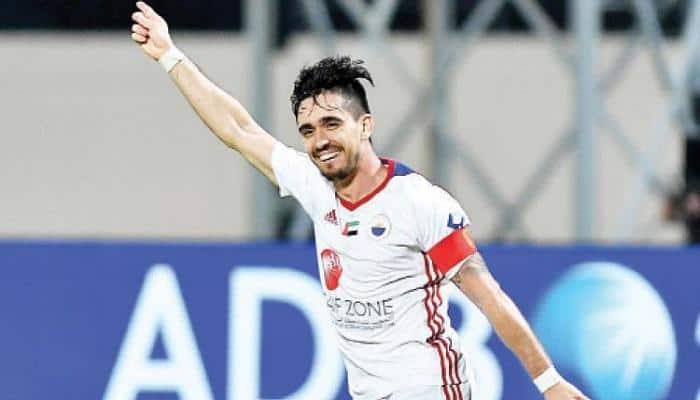 Sharjah Player Coronado expresses his happiness
Playing with Sharjah is a very important stage, and it is the best in his career so far, and this compensated him for the difficulties he experienced at the beginning of his career in Brazil and England, before playing in different levels in Italy. These were the statement of the best player in the Gulf League the Brazilian Igor Coronado.
Sharjah Brazilian player Igor Coronado
"And he is happy that his decision to move to Sharjah was successful, after his pre-tour with Italian Palermo".
This was the result of his adaptation to living in the UAE and the welcome that he received from everyone in it.
As he put it, "I live a fascinating moment in my life and my career with football in Sharjah".
The best foreign player in the Arab Gulf League
It is worth noting that Coronado deserved the title of the best foreign player in the Arab Gulf League, last season. He also participated in all of his 26 league matches, with a total of 2338 minutes. It is the second most played player in Sharjah, after goalkeeper Adel Al Hosani.