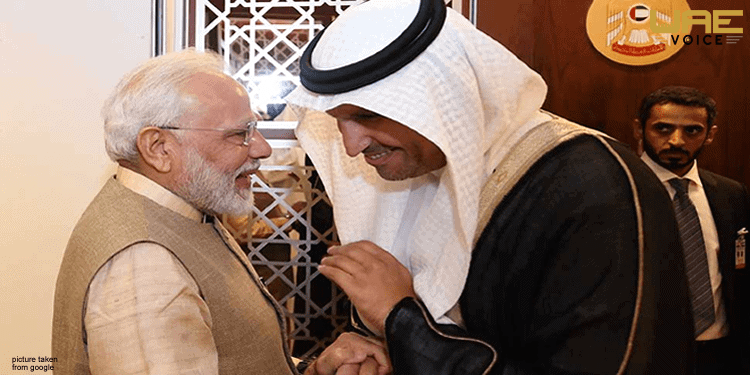 PM Modi: UAE plays key role to achieve $5trillion Indian economy
Indian Prime Minister NarendraModi has arrived yesterday in the UAE on a two-day visit. He was welcomed by KhaldoonKhalifa AI Mubarak, chairman of Abu Dhabi Executive Affairs Authority, at Abu Dhabi International Airport.
While giving to interview to the state news agency WAM, Modi said UAE-India relations are "at their best ever" and UAE investments in key sectors are growing.
"UAE investments in sectors such as infrastructure and housing are being enhanced. The UAE is our third largest trade partner with about $60 billion bilateral trade in 2018-19. Many of our companies are investing here in the UAE."
"Both countries are working closely and vigorously to implement the commitment of $75 billion investment by UAE in India," Modi added.
He highlighted India's ambitious to be a $5 trillion economy by 2024-25.
"We are targeting about $1.7 trillion worth of investments in the coming five years. To achieve this vision, the government is working to promote inflows from domestic as well as foreign sources," the Prime Minister said.
With this visit, he is expecting to further strengthen India-UAE all-round cooperation. Both the countries leader will discuss the bilateral relations, regional and global situation.
On receiving the Order of Zayed, the highest civilian award of the UAE, Modi said: "It is an honour of special significance for me and my fellow 1.3 billion Indians."