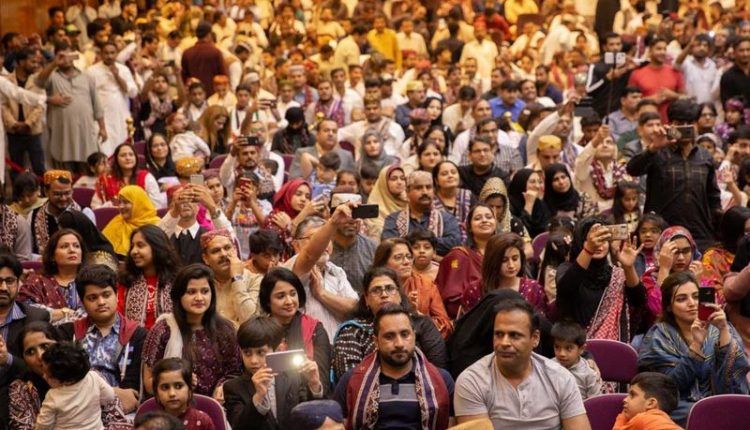 Pakistan and India showcased their centuries old culture in the UAE
Hundreds of UAE based Sindhi community members from Pakistan dancing to the tune of traditional Sindh folk music in Dubai. 
As always, the show opened with the inspirational theme song of Sindhis, "Aandhi'a mein Jot" by the performers of the evening, Sanam Marvi, Girish Sadhwani and Rajiv Sapru. These magical Sindhi voices continued to enchant over 1500 people with Sindhi songs and kalaams.
Folk singers mesmerised the audience at the mega Sindhi Cultural and Musical Show held at the Pakistan Association in Dubai early this week.
Famous Sindhi Folk singer Manjhi Faqir who was especially invited from Hyderabad in Sindh Province of Pakistan, presented highlighted Sindhi culture and traditions through his songs.
Participants enjoying the music at the Sindhi Cultural and Musical Show organised by the Sindhi Friends Forum in Dubai