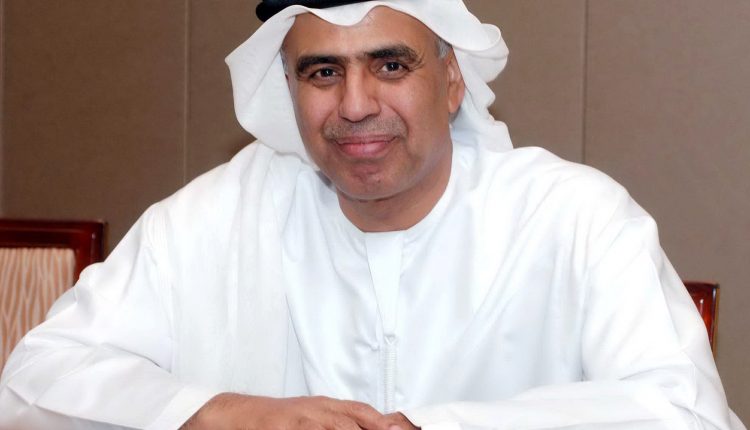 Obaid Al Tayer discusses economic ties with the US Treasury Secretary
Via visual communication strategies, His Excellency Obaid bin Humaid Al Tayer, Minister of State for Financial Affairs, today discussed with His Excellency Stephen Mnuchin, US Treasury Secretary, ways to improve joint security ties and improve areas of collaboration and partnership between the United Arab Emirates and the United States of America.
Obaid Al Tayer aims at the future
During the meeting, His Excellency Obaid Al Tayer reaffirmed the determination of the UAE to widen the horizons of cooperation and improve diplomatic, trade and financial relations with the United States of America in a manner that serves the mutual interests of the two friendly countries and to make the UAE one of the region's most important strategic partners.
Obaid Al Tayer gives statements
His Excellency stated: The Ministry of Finance is eager to continue working to extend the State's network of trade and investment ties and to ensure that Emirati investments in different countries of the world are secured as soon as possible.
The historic accomplishment of the signing of a peace treaty between the UAE and Israel, His Excellency added, would act as an important mechanism for greater political collaboration and the development of more ambitious qualitative possibilities for the UAE, the region and the world.
The meeting addressed ways of expanding bilateral trading ties, cultural and educational exchanges, and ways of developing new fields of cooperation that contribute to improving economic development between the two countries, as well as facilitating greater cooperation in the battle against terrorist financing.
It should be remembered that the United Arab Emirates is the largest Arab investor in the American economy and that the United States of America is the third largest Emirates trade partner in the world and the third largest foreign investor in the markets of the region. This will hopefully strengthen the economic ties between the two countries.