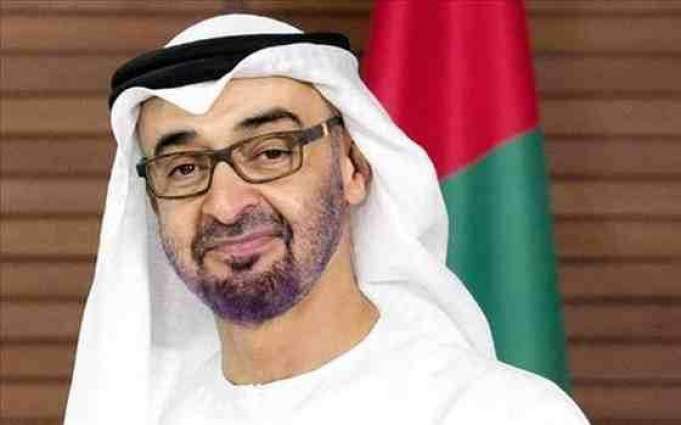 The President of the Forum of Imams of France and President of the Union of "Peoples for Peace", Hassan Al-Shalgoumi, affirmed that His Highness Sheikh Mohamed bin Zayed Al Nahyan, Crown Prince of Abu Dhabi and Deputy Supreme Commander of the Armed Forces, is a first-class man of peace and a courageous leader who deserves to receive the Nobel Peace Prize. This is what organizations and associations active in Europe will work on.
Nobel Peace Prize
European organizations are working on nominating His Highness Mohamed bin Zayed
Hassen Chalghoumi praised the UAE-Israeli peace treaty, noting that it is a historic step for the region and the world. He said, "The courageous treaty came to stop the Israeli annexation of Palestinian lands in the Arab West Bank, to besiege extremism and terrorism, to open the door to dialogue that was closed, and to restore hope for a suitable solution to the Palestinian issue."
"The treaty will change the world's view of the Arabs," Hassen Chalghoumi added, noting that it would besiege extremism and would be positively reflected in the fight against the phenomenon of Islamophobia, which would diminish the level of hostility to Islam and Muslims in the world so that His Highness Sheikh Mohamed bin Zayed Al Nahyan deserves to receive the Nobel Peace Prize.
"What happened was a courageous position, a bold decision, and an important shift in the course of relations between the countries of the region. The Arabs and Israelis have lived 70 years of hostility and wars, but for how long?" What can be achieved through peace and economic, security and strategic cooperation will be much more than what can be achieved through conflicts and wars. "
Why did Mohamed bin Zayed nominate for the "Nobel Peace Prize"?
In his response to the fatwa issued by the Mufti of Jerusalem, prohibiting United Arab Emiratis from praying in the Al-Aqsa Mosque, Al-Shalghoumi said that Al-Aqsa is for all Muslims, and no one has the right to prevent someone else from praying in his pure spaciousness. "From exploiting the Palestinian cause for private and factional interests.