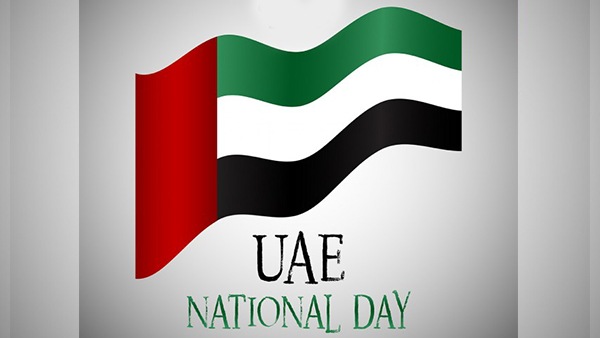 On National Day, UAE leaders get congratulatory messages
On the 49th National Day of the UAE, Sheikh Khalifa bin Zayed Al Nahyan, received lots of congratulations from the Leaders of friendly countries.
Similar greetings were received on the magnificent occasion by His Highness Sheikh Mohammed bin Rashid Al Maktoum, Vice President, Prime Minister and Ruler of Dubai and His Highness Sheikh Mohamed bin Zayed Al Nahyan, Crown Prince of Abu Dhabi and Deputy Supreme Commander of the UAE Armed Forces.
The whole UAE celebrates the national day
As the country marks its 49th National Day, people from all walks of life and backgrounds have joined a chorus of tributes to the UAE, a city they call home.
The wise leadership of the UAE in leading the nation through rapid developments in all fields. From science to social, and in upholding the ideals of harmony and stability for all peoples. It has been lauded by Emiratis and expats, professionals, academics, physicians, businessmen, government officials, diplomats and others. Thereby becoming a model for other nations to imitate.
Minister of Health praises the glorious occasion
Abdul Rahman Bin Mohammad Al Owais, Minister of Health and Prevention, also said a statement about the day. This glorious occasion reflects our leadership's wise vision and ambitious plans and demonstrates the loyalty of the Emirati people. They, thanks to their strong determination, have helped to achieve several achievements. They also helped to implement enormous projects in all fields and at all levels."
He added: "The UAE's future is also a very promising one".  A mere indication of this reality is all that has been and can be done. In addition to auspicious national accomplishments that drew the world's interest, the UAE enjoys a very strong presence on the global stage. In line with its 50-year strategy. It is increasingly going ahead with its forward-looking ambitions and visions for leadership, innovation and progress. Had it not been for our wise leadership and the UAE people's loyalty, unity and resolve. This would not have been necessary.