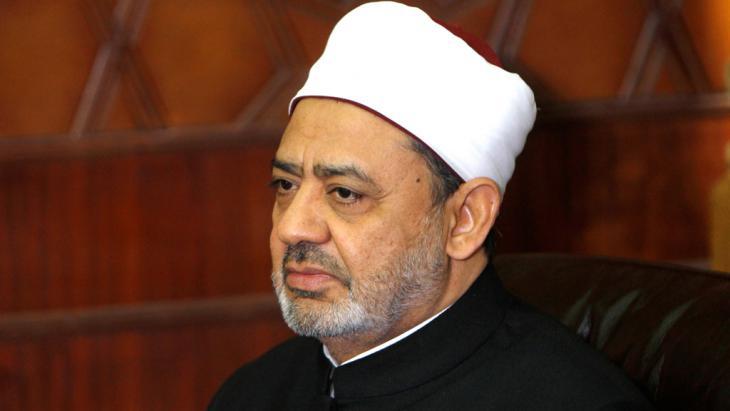 The Muslim Elders Council dismisses the use of the symbol of freedom of speech to mock the Prophet
Professor Dr. Ahmed Al-Tayeb, Sheikh of Al-Azhar Al-Sharif, His Eminence the Grand Imam, today chaired a video conference meeting of the" Council of Muslim Elders.
The Muslim Elders Council inveighs the mock of the prophet
During the meeting, under the slogan of "freedom of speech," the Council denounced the systemic campaign that aims to discredit the Prophet of Islam and ridicule Islamic sanctities, and agreed to form an international committee of legal experts to file a complaint against "Charlie Hebdo" for offending the Prophet of Mercy and affirming his deep disapproval of the killing of the French teacher. The knife attack and the attempted murder of two Muslim women in the area of the Eiffel Tower, and he emphasized that all these events are violent acts of abhorrence, regardless of who committed them and their motivations.
The Muslim Elders Council wants peace & Justice
In insulting the Prophet of Islam-may God bless him and give him peace-and the sanctity of the Islamic faith, the Muslim Council of Elders voiced its strong opposition to the use of the sign of freedom of speech, emphasizing that freedom of expression must fall within a system of social justice that safeguards the rights of others and does not allow trade in marked religions in markets Politics and election campaigning.
The Council renewed its call for Muslim people in the West to adhere to the principles of coexistence, harmony and citizenship with all social components in their countries and constructive inclusion of their communities of order to strengthen their contributions to building and growth while retaining their religious and cultural constants and peculiarities and not to be led by provocations of the right-wing discourse that aims to distort Islam and the consolidation of the idea of ​​associating it with terrorism and isolationism, and promoting hostility against Muslims.
The Council reiterated that it would be through the courts and through lawful means to face these crimes, as the Council believes that resisting hate speech and sedition through nonviolent, fair and legal means is essential. The time for words has gone and the time for action on the ground has come, he pointed out.