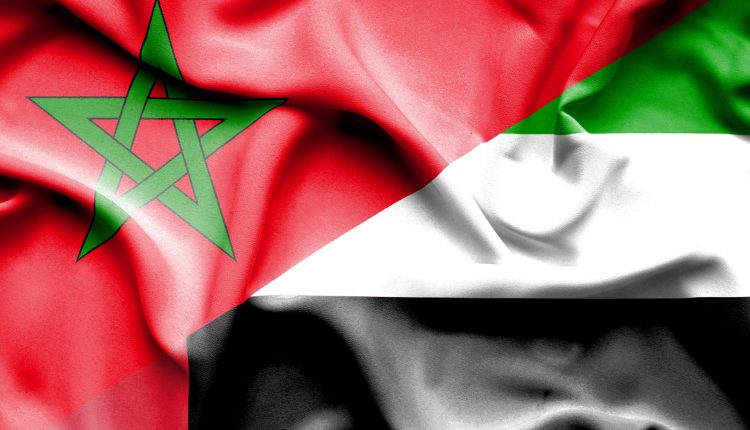 Mohamed bin Zayed declares the decision of the UAE to open a consulate in Morocco
His Majesty Sheikh Mohamed bin Zayed Al Nahyan, Crown Prince of Abu Dhabi and Deputy Supreme Commander of the Armed Forces of the United Arab Emirates, announced the decision to open a Consulate-General in the western Sahara province of Morocco, Laayoune.
UAE & Morocco relations
Sheikh Mohamed said the decision was "an embodiment of the UAE's strong stand with the Kingdom of Morocco in its equal causes on regional and international forums" during a phone call with King Mohammed VI of Morocco.
Morocco & UAE celebrate the historical decision
The Moroccan King expressed his sincere thanks and appreciation to Sheikh Mohamed for this significant historical decision in favor of the territorial integrity of the Country , especially as the 'Green March' also included the UAE.
The King also expressed his profound pride that the UAE was the first Arab country to open a Consulate-General in the Kingdom's southern provinces, which he said embodies its firm standing in protecting the sovereign rights of Morocco.
He was not shocked by the change, King Mohammed VI said, as the UAE leadership is no stranger to championing only causes.
Sheikh Mohamed shared his gratitude for King Mohammed VI's leadership, stressing the ties of fraternity and reciprocal cooperation between the two countries.
The King remembered on this occasion that the UAE engaged in the Green March in which Morocco regained the territories from Spain, the colonial force.
He expressed his sincere gratitude and great appreciation to the Crown Prince of the UAE for "this important historic decision in favor of the Kingdom's territorial integrity in this part of its territory."
The King also "voiced his profound pride in the Emirates' decision as the first Arab nation to open a Consulate General in the Kingdom's southern provinces, a decision that embodies its staunch role in the defense of Morocco's sovereign rights and just causes".