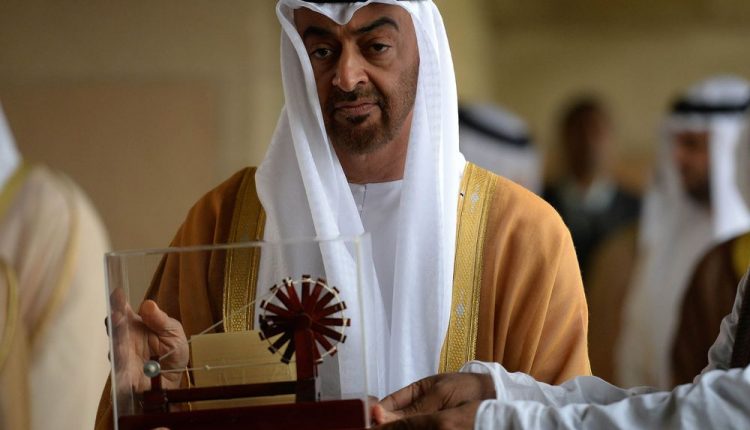 Mohamed Bin Zayed in the top leaders list in 2020
The Crown Prince of Abu Dhabi and Deputy Supreme Commander of the UAE Armed Forces, His Highness Sheikh Mohamed Bin Zayed Al Nahyan, is on Bloomberg's list of the 50 most famous people who changed the world in 2020. His contributions deserve recognition and praise.
Mohamed Bin Zayed: The leader who changed the world
After revolutionizing geopolitics by announcing the establishment of diplomatic relations with Israel for the first time in the region, after the Jordan-Israeli peace treaty, 26 years ago, Bloomberg described Sheikh Mohamed as the peacemaker of the Middle East.
The list includes celebrities such as US President-elect Joe Biden and current US President Donald Trump. Also Indian Prime Minister Narendra Modi, Apple CEO Tim Cook and Russian President Vladimir Putin. Alongside German Chancellor Angela Merkel Masayoshi Sun, SoftBank CEO, among others.
Bloomberg justifies
Bloomberg explained that the most important political achievement in recent decades was the peace settlement between the UAE and Israel, headed by Sheikh Mohamed, adding that Sheikh Mohamed Bin Zayed followed a firm foreign policy and paid considerable attention to economic and investment activities.
In the Middle East region, as Bahrain and Sudan followed in the UAE moves. Bloomberg also added that the Emirati deal with Israel made Sheikh Mohamed a more powerful figure.
The deal between the UAE and Israel will lead to a $2 billion annual bilateral trade agreement. This will be potentially hitting $6.5 billion.
The Ministry of Foreign Affairs and International Cooperation of the United Arab Emirates has announced the activation of tourist entry visas. This is especially for Israeli passport holders via airlines and travel and tourism offices. Before completion of the procedures for constitutional ratification of the reciprocal visa waiver agreement between the two states.
Following the signing of the Abraham Accords, the move comes under the context of bilateral relations between the UAE and the State of Israel and seeks to promote travel for the time being to the UAE.
The Abraham Accords include travel protocols scheduled to come into effect soon for Emirati and Israeli residents.
On 1 November 2020, the UAE Cabinet ratified the agreement between the UAE and the State of Israel. Concerning the reciprocal exemption from the criteria for entry visas.