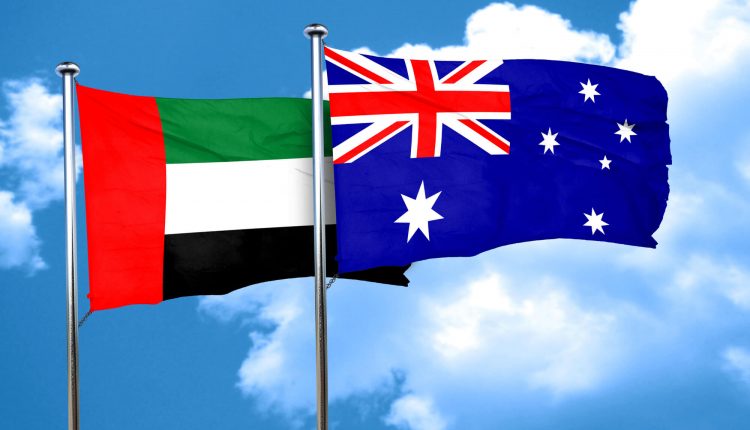 The Ministry of Health discusses cooperation with Australia
During today's meeting with HE Ian Halliday, Australian Consul General in Dubai, His Excellency Dr. Yusuf Muhammad Al Serkal, Director General of the Emirates Foundation for Health Services, addressed the means of collaboration and strategic alliances in the field of health care, the successful response of the UAE in the field of 'Covid-19' battle and opportunities to share experiences and buy
Participating in the meeting were Saqr Al Hamiri, Director of the Ministry's Training and Growth Centre, Dr. Noor Majed Al Muhairi, Director of the Department of Medical and Clinical Facilities, Dr. Sultan Sharif, Director of the Visiting Doctors Office, John Kavanagh, Deputy Australian Consul General in Dubai, and Sarah Hariz, Health Sector Director at the Australian Consulate.
In addition to clinical accreditation systems and the establishment of partnerships in the area of mental clinical care, the meeting addressed the cooperation of medical advances, the implementation of new quality therapies for patients, research and professional studies, and the milestones made by the countries confronting 'Covid-19' were discussed.
Health cooperation with Australia
Dr. Youssef Al-Serkal pointed out that the meeting with the Australian Delegation is aimed at improving joint collaboration and expanding on what has been done in the field of health care so that the two countries will move towards a more successful health relationship.
During the conference, Dr. Al Serkal discussed the attempts of the UAE to confront and deal with 'Covid-19' with high productivity and discipline, as the country has reacted successfully, praising the experience of Australian health institutions in improving the standard of health care sector skills.
He emphasised the commitment of the Ministry to share with it the findings of health studies and research, to adopt best international practises and to increase the level of curative and preventive facilities for community members according to international standards by developing safety and health protection frameworks, building a culture of creativity and enhancing the skills of medical workers.
The Australian Consul, for his part, drew attention to the remarkable growth of the UAE health sector in terms of trained medical staff, facilities, technology and medical equipment, stressing the keenness of his country to improve relations and establish renewed opportunities for cooperation between the two countries in the field of health care, noting the distinguished Emirati expepe And its attempts to identify a secure vaccine that protects global citizens' health.