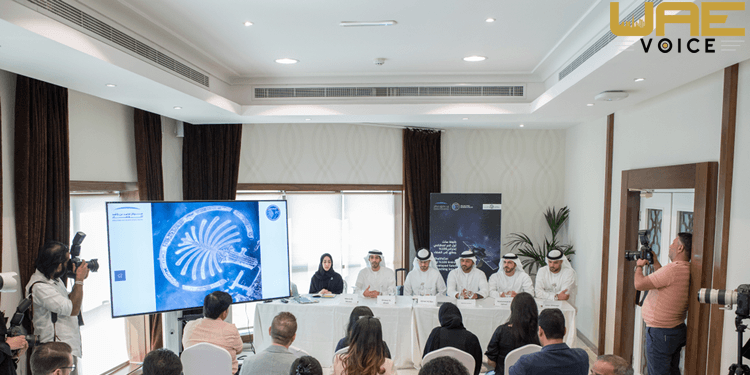 MBRSC and JAXA collaborate to work on an educational project using JAXA's Int-Ball
The Mohammed Bin Rashid Space Center (MBRSC) of the United Arab Emirates and Japan Aerospace Exploration Agency (JAXA) will work together on an educational project. The educational program will use JAXA's "Int-Ball," when for the first time, the UAE astronaut onboard the International Space Station. The Emirates News Agency reported.
According to the Japan Aerospace Exploration Agency Int-Ball is also known as JEM Internal Ball Camera. It's a first camera robot which is capable of recording videos while traveling in space with remote control from the Earth.
The purpose of this joint project is human resources development in the space technology field. The UAE astronaut will stay on the International Space Station (ISS) from September 25, 2019. He will do an educational mission to explain the control of a spacecraft by utilizing the Int-Ball on the Kibo, exhibiting on September 30.
Live streaming of the mission will be available as well as the UAE astronaut will take part in a question-answer session on the same day with the UAE students in the control room of JAXA's Tsukuba Space Center and at MBRSC in Dubai.
As per the Emirates News Agency, before the educational mission in space, the MBRSC and JAXA will jointly hold sessions for students to understand the experiment, the space robot technologies, and the attitude control technologies of a spacecraft. The session will be organized for the UAE students on September 9 and 10 at the University of Dubai and Khalifa University, respectively.
Assistant Director-General for Science and Technology Sector and Head of UAE Astronaut Program, Salem AlMarri stated, "Our association with JAXA will add to the upgrade of the UAE's enterprise of space technologies. We are especially thrilled that this association will empower us to advance space sciences among students in the UAE and inspire them to get interested in the space industry."
"The space sector is at an exciting platform in the UAE and worldwide with new advances rising to help human spaceflights and boost space research. We are glad to see our association with JAXA, one of the propelled space agencies in the field of space innovation. AlMarri added we're eager to begin an educational project utilizing JAXA's "Int-Ball.
"We believe that this instructive learning exercise with the camera robot will inspire future scientific experiments on "Kibo" during UAE astronauts' long flight on the ISS and our future collaboration in global space research," AlMarri included.
Article Credit:- Emirates News Agency