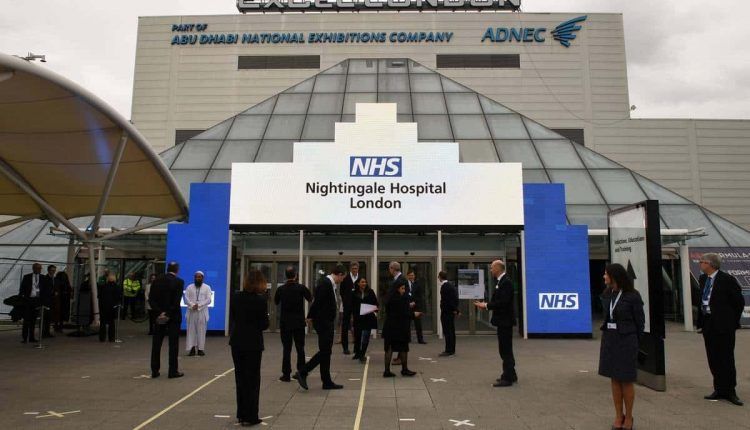 London's ExCel centre provided to health service rent free
Coronavirus (COVID-19) shows no signs of slowing down it's current trajectory in many countries. Many buildings are being repurposed for use as medical facilities. London's ExCel centre is just one such building.
In an incredibly generous move, the Abu Dhabi National Exhibitions Company that owns the ExCel center have offered it up to the National Health Service (NHS) for free during the Coronavirus outbreak.
London's ExCel centre to become a field hospital
In an effort to keep up with growing demands for beds in hospitals the NHS has converted the ExCel center into a temporary field hospital.
Dubbed the Nightingale Hospital, in honor of Florence Nightingale who widely considered to be the founder of modern nursing as we know it. The hospital will offer beds and facilities for up to 4,000 patients at a time.
The NHS will pay no fees to the UAE based owners of the ExCel center.
The clock is ticking for the UK
The UK is scrambling to prepare medical facilities to deal with the rapidly surging increase in infections. Hospitals are overwhelmed and many other facilities are being repurposed for the care of Coronavirus patients. The generosity of the UAE in providing use of the ExCel center will save hundreds, if not thousands of lives.
The United Kingdom hit especially hard by the outbreak over the last few days. There have been over 400 deaths in the last day, for a total of over 5,000 deaths.
European countries such as Italy showed exactly what can happen if the virus not brought under control rapidly. Italy a wealthy country with an advanced healthcare system, but it totally overwhelmed by an incredibly high number of infected patients. The death toll in Italy currently exceeds 16,000 victims.