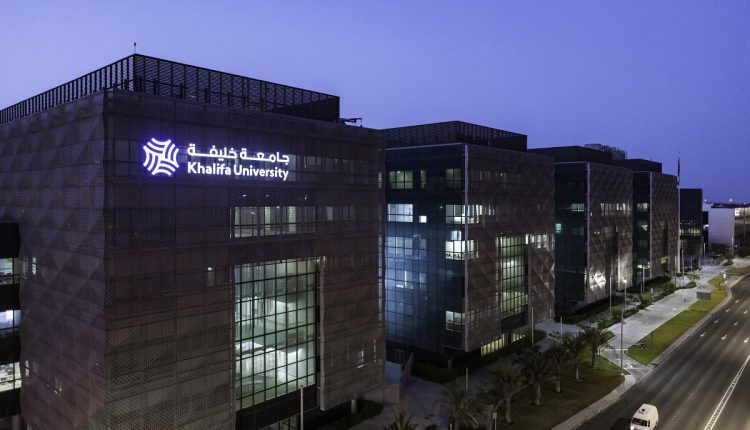 8 research projects implemented by Khalifa University to combat Corona
Khalifa University of Science and Technology research teams have succeeded in planning and creating a range of initiatives aimed at identifying and besieging the new coronavirus, including eight research and engineering achievements.
Dr. Arif Sultan Al Hammadi, Vice-President of the University, stated that the University has launched the creation of a Coronavirus Task Force for Research and Development and has sponsored 14 research projects related to the war against the pandemic, pointing out that the University focuses on research and advancement in the field of research and development in the field of research.
Khalifa University on path to eliminate coronavirus
The university reported that its Biotechnology Research Center has secured a license from the Abu Dhabi Department of Health to serve as an official laboratory testing center for the "Covid-19" pandemic. A university research team has been able to build a handheld system to investigate "Covid-19," the size of a mobile phone that can be quickly moved from one position to another, which is distinguished by its effectiveness and speed in achieving the outcome over a duration not exceeding 45 minutes, and is characterized by its versatility as it extracts the virus from the swab taken from the persoab.
Khalifa University and the 8 projects
The first effective 'Nava Mask' concept, which is a modern, environmentally safe, anti-viral mask created from biological materials and nanofibers that give it effective anti-microbial properties, has also been successfully developed by a research team from the university. A patent was registered by the researchers on the biological material used in the muzzle production.
In order to satisfy the rising global demand for ventilators due to the epidemic, researchers at the Innovation Center of Healthcare Engineering succeeded in creating a prototype of an emergency ventilator built with inexpensive materials, open to all, using 3D printing technology.
Dr. Amna Muhammad Al-Shehhi, Assistant Professor of Electrical Engineering and Computer Science at Khalifa University, has developed a new online platform capable of evaluating the quality of the data circulated in the Twitter application, which covers anything relating to the evolving corona virus in the UAE, in order to provide a broader understanding of what is being discussed
The university engaged in the manufacture of a chemical solution for the extraction of the developing coronavirus DNA, which is one of the key components of the virus test, and the chemical solution proved its efficacy when the first batch of the solution started to be produced, containing 200,000 units to cover 25% of the consumer requirement. That is the same proportion of goods that were purchased from overseas, so that they are now made in the Emirates, at the same degree of consistency as the purchased solutions.