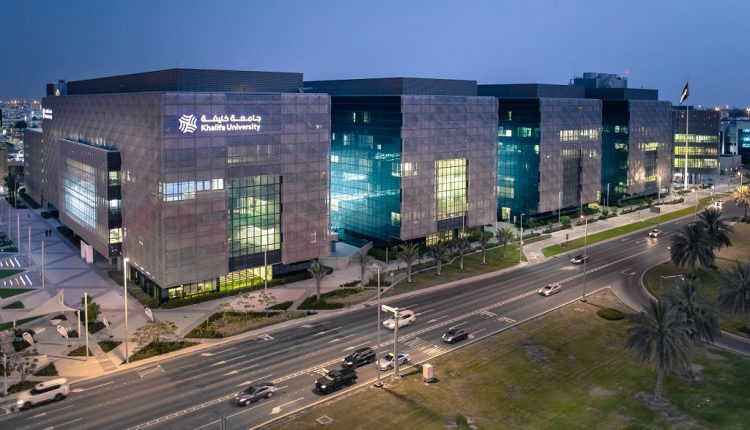 Researchers from Khalifa University develop an anti-virus mask
The Khalifa University of Science and Technology reported yesterday that the first successful "NAFA Mask" concept, which is a modern, environmentally sustainable anti-virus mask made from biological materials and nanofibers that give it successful anti-microbial properties, has been made by a university research team. A patent was registered by the researchers for the biological material used in the muzzle production.
Khalifa university challenges the impossible
The Nava mask makes it easier for people to breathe and offers a variety of antimicrobial properties. It can also be cleaned several times and reused. At the end of its use, the muzzle also gives the value of safe disposal, as it has the potential to biodegrade, which renders it harmless to the environment.
The project has also observed elements of collaboration with the University of Salerno in Italy in the science and development sectors.
Dr. Aref Sultan Al Hammadi, Executive Vice President of Khalifa University of Science and Technology, said: "The biologically characterised NAFA mask represents the ongoing attempts of Khalifa University to identify ideas that will specifically better serve our communities." The university has sponsored 14 research initiatives linked to the battle against the pandemic, and this innovation confirms our activities in the field of research and development in fields that focus on social problems , in particular the battle against the pandemic.
The Anti-virus mask will make the difference
"The University of Salerno has considerable foreign expertise in the area of interdisciplinary science," said Dr. Vincenzo Loya, President of the University of Salerno, Italy. The accreditation that the University of Salerno receives in the most prestigious academic rankings annually confirms the excellence of our foreign studies and its willingness to fulfil the actual needs of society.
Another realistic example of a scientific concept that was born in laboratories is the "Nava Mask" muzzle, which will offer specific and rapid assistance for the great challenge associated with the dynamic time we are going through, mixing creativity with the sustainability of the environment.