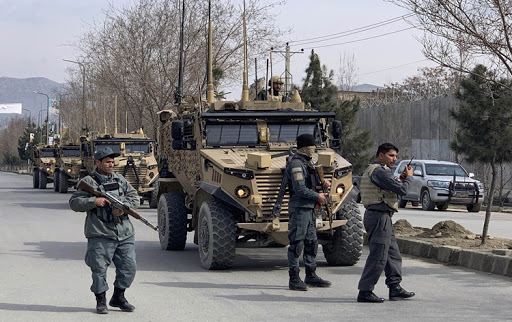 UAE government has strongly condemned the two Kabul Terror Attacks
The United Arab Emirates government has strongly condemned the two Kabul Terror Attacks that targeted two locations in Afghanistan's capital, which resulted in the death and injury of innocent people.
UAE condemned Kabul Terror Attacks
The Ministry of Foreign Affairs and International Cooperation (MoFAIC) emphasized that the United Arab Emirates government strongly condemns these criminal acts and its permanent rejection of all forms of violence and terrorism aimed at destabilizing security and stability that are incompatible with religious and humanitarian values in Afghanistan, Kabul.
The MoFAIC expressed its sincere condolences to the families of the victims because of this heinous crime and wished a speedy recovery to all the injured, and stability would prevail in Afghanistan.
The frequent Kabul Terror Attacks
Afghanistan has registered a total number of 1,750 terrorist attacks in 2019, Which was the highest number of attacks since 2011 terrorist attacks in Afghanistan, however, it was recorded in 2010, reaching 3,346 cases as the highest number of attacks.
Terrorist attacks conduct widespread and frequent lethal attacks against Afghan National Defence and Security Forces (ANDSF), whose work in the security, humanitarian, and reconstruction fields, and civilian, domestic, and international political targets including within the city gates.
On 24 November 2020, a terrorist attack in Kabul injured over 50 people and killed at least 17 people with two explosions in Bamian city market, a terrorist attack launched several rockets aimed at the Green Zone, stated to have been targeting both foreign and government officials, a terrorist attack targeted a building within the Kabul University complex, killing at least 19 civilians and wounding 12 people on 9 September 2020, a suicide bomber struck in an alleyway near a language learning center in a Shia dominated area of Kabul on 9 September 2020, the Wazir Akbar Khan Mosque and the Sher Shah Sur Mosque in Kabul were targeted with improvised explosive devices during two separate incidents in June 2020.