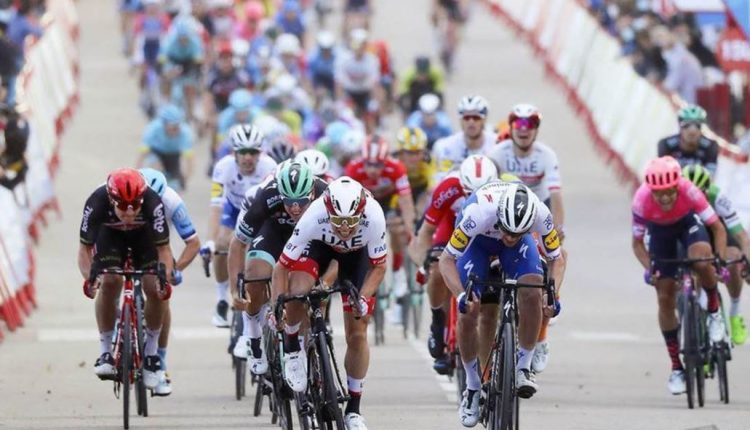 Jasper Phillipson UAE Team rider comes 2nd in Spain Tour
Jasper Phillipson of the UAE team rider achieved second place in the fourth stage of the Spain Tour, which extended a distance of 191.7 km from Garay to Eia de Los Caballeros, and this position is the best result achieved by Jasper in the Grand Tours, and Sam Bennett snatched from the Quick team – Step first place.
The 5th stage will take part from Huesca to Sabinanejo, which will be at a distance of 184.4 km, in addition to including 4 climbing distances in the last 50 km of the race.
Jasper Phillipson became the 2nd in Spain Tour
Thanks to the support of his teammates Roy and Evo Oliveira, Jasper Phillipson managed to reach the last 250 meters of the race, far ahead of his rivals, with the exception of Sam Bennett from "Quick-Step Team" who managed to pass it and grab first place. "The race was good," said Jasper Phillipson.
Everyone performed well in the last part of it according to our plan. I was all the time in an advanced position, and before 50 meters from the finish line I thought I could win, but Bennett eventually managed to pass me very quickly to take first place.
I do not regret my performance in the Speed ​​race, we adhered to the plan we set, but it did not succeed as we wanted. I am a little sad because I could not win first place, but this result makes me optimistic and more confident in the races of the next stages.
Jasper Phillipson outstanding performance
This win is Jasper Phillipson's best result from the big rounds, and he is now looking to deliver an outstanding performance that will qualify him for victory in the ninth stage. Tomorrow the fifth stage will take place from Huesca to Sabinanejo at a distance of 184.4 km, and the stage includes 4 fair climbing distances in the last 50 km of the race.