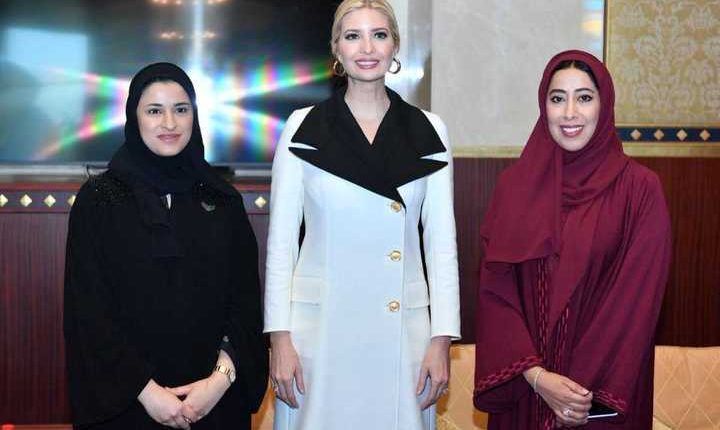 Ivanka Trump visits UAE to attend an international forum
The daughter and adviser of US President Donald Trump, Ivanka, in Dubai to attend an international forum and meet with a number of regional leaders.
Ivanka Trump visits UAE
Under the slogan "The Power of Influence".
AS, On February 16 and 17, in Madinat Jumeirah.
With the participation of:
Government officials
Institutional leaders
Experts
Academics
Eventually, Representatives of international organizations
Ivanka Tour in UAE
Ms Trump is currently touring Louvre Abu Dhabi.
In addition, she is also expected to visit the Sheikh Zayed Grand Mosque.
International Women's Forum – Dubai 2020
The main topic of the forum focus on the role of women in
Firstly, Government
Secondly, Economy
Thirdly, Society
Finally, the future
US officials have confirmed that:
During this visit, which will continue from February 14 to February 17.
So, Ivanka will deliver a keynote address related to the opportunities available to women in the field of business during the upcoming session of the Global Women's Forum.
Eventually, the regional summit of the Women Entrepreneurs Finance Initiative Of the World Bank.
Middle Eastern leaders list
The list of Middle Eastern leaders that Ivanka will meet during this visit, indicating that World Bank President David Malpass will accompany Trump's daughter to the event.
"The hosting of the Foundation for this important international event, under the patronage of His Highness Sheikha Manal bint Mohammed bin Rashid Al Maktoum, President of the Emirates Council for Gender Balance, President of the Dubai Women's Foundation."
The wife of Sheikh Mansour bin Zayed Al Nahyan, Deputy Prime Minister and Minister of Presidential Affairs said:
His Highness Sheikh Mohammed bin Rashid Al Maktoum, Vice President and Prime Minister of the UAE and Ruler of Dubai. represents a new achievement added to the series of continuous achievements of the UAE in various fields.
As it is a pioneering global platform to highlight the global trends concerned with women and their role in the economy, society, and public life.
Sheikh Zayed bin Sultan Al Nahyan empowering women role
She emphasized that:
Firstly, the advancement and success of Emirati women.
Finally, the assertion of their role in the future march of the state is a priority in the national strategy.
Eventually, In continuation of the supportive march laid by the late Sheikh Zayed bin Sultan Al Nahyan, may God rest his soul, who worked to empower women and encourage them to engage in all fields.