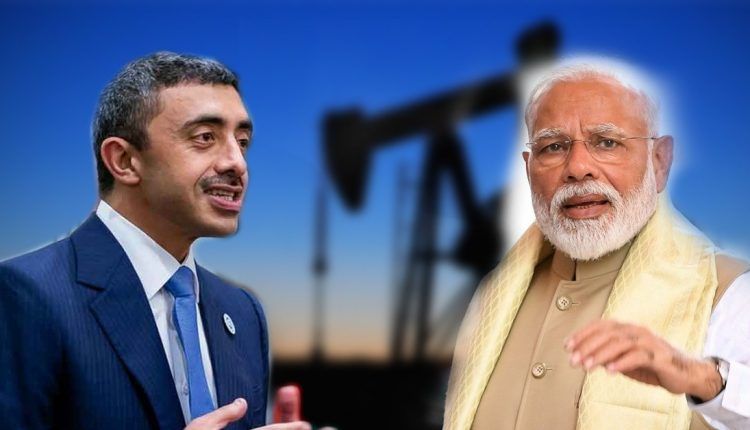 The Indian government reaffirmed its strategic partnership with the United Arabs Emirates during the three day official visit of UAE's Minister of Foreign Affairs and International Cooperation, Sheikh Abdullah bin Zayed, saying that the relationship had deepened further.
India said that the visit of the Foreign Minister of UAE has provided both sides with an opportunity to build the vision of the comprehensive strategic partnership constructively and also to broaden cooperation in various areas. Sheikh Abdullah also met with the External Affairs Minister of India, Dr S. Jaishankar and dinner was also held in the name of the UAE minister.
Sheikh Abdullah's schedule was then followed by a meeting with the Indian Prime Minister Narendra Modi and both the leaders discussed bilateral ties and the "means of boosting them across various sectors to realize the goals and aspirations of the two countries". They also discussed about the international and regional developments and exchanged ideas and views about several issues of common concern.
The UAE Foreign Minister also congratulated the Indian Prime Minister for a major victory for a second time in the parliamentary elections this year and also invited him for a visit in the United Arabs Emirates.
Mr Modi, thanked the President of the UAE, Sheikh Khalifa and Crown Prince of Abu Dhabi and Deputy Supreme Commander of the Armed Forces, Sheikh Mohamed bin Zayed for honoring him with the prestigious Order of Zayed, the Prime Minister said that he was proud to be honored with the award on behalf of 1.3 billion Indians.
Following the award ceremony, both the leaders also expressed happiness on the present condition of the bilateral relations and agreed to work on the growing strategic links and also bring progress to their trilateral cooperation initiatives, mainly in Africa.