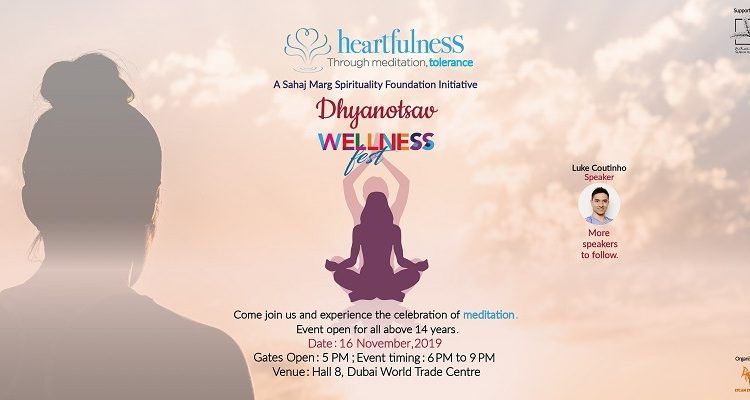 Heartfulness Wellness Fest in Dubai
Organised by the Heartfulness Association, an organization promoting wellness and yoga in the UAE for 15 years, this festival will demonstrate the correlation between meditation and health. It will also feature guest speakers from various walks of life including experienced meditators, medical practitioners and dignitaries.
Dubai as a part of the ongoing Year of Tolerance initiative, Heartfulness, a Sahaj Marg Spirituality Foundation initiative, will host a free Wellness Fest on November 16 (6.30-9pm) at Dubai World Trade Centre. 
The festival is supported by the Indian Consulate in Dubai and is free to attend event.