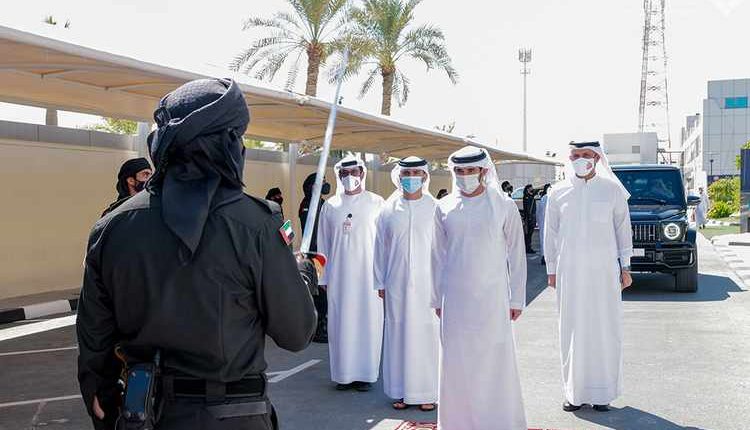 Dubai Prince inaugurates Simulation & Training in Hamdan Smart Station
The Hamdan Smart Station for Simulation and Preparation was inaugurated by Sheikh Hamdan bin Mohammed bin Rashid Al Maktoum, Crown Prince of Dubai and Member of the Dubai Executive Council.
Hamdan Smart Station is a unique one
The Transport Security Department's state-of-the-art training centre in Dubai seeks to strengthen security efforts and improve the readiness of security and law enforcement officers. The station, fitted with the newest equipment, uses augmented reality and simulation technology to deliver intensive emergency training focused on scenarios.
Sheikh Hamdan said on this occasion that the UAE defence sector has become one of the most advanced in the world thanks to the leadership's direction and their dedication to improving the country's security structure and ensuring that the entire population is safe.
Improving security in Hamdan Smart Station
The Crown Prince of Dubai emphasized the unconditional help provided to Dubai's security system by His Highness Sheikh Mohammed bin Rashid Al Maktoum, Vice President, Prime Minister and Ruler of Dubai, to strengthen and maintain its excellence. His Highness appreciated the high-level preparation and ability of security officers to train and implement the new technology and smart measures that fulfil the security needs of the Emirate.
Sheikh Hamdan was briefed on the smart security devices used in the operating space, including the CCTV systems deployed at Dubai Metro stations, the surveillance cameras deployed at Expo 2020 Metro Station for artificial intelligence, and the smart biometric attendance system.
His Highness attended a hostage crisis simulation training inside a metro cabin during his tour and toured the operations room, laboratory and the future lobby of the Simulation and Training Hamdan Smart Station.
The Smart Station for Simulation and Testing was also congratulated on winning the Guinness World Record for the biggest workshop hosted by transport safety experts. 321 experts attended the workshop and addressed the main problems posed by the security industry.