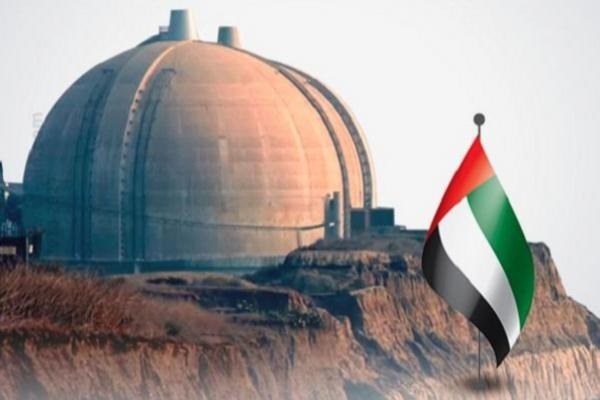 FANR Authority confirms historic achievement of peaceful nuclear program
Mr. Raoul Awad, Deputy Director-General of the FANR Authority for Operations Affairs, confirmed that the UAE's peaceful nuclear program has made historic achievements during the current year, especially with the production capacity of the first Barakah stations reaching 100 percent to continue generating electricity for the local grid.
FANR Authority Media Meeting
Mr. Raoul Awad said during the media briefing held by the authority this morning via remote visual communication technology: The year 2020 was full of challenges because of the COVID-19 virus crisis, which affected society and various sectors around the world, but the UAE government succeeded thanks to the vision of its wise leadership in response.
Mr. Raoul Awad added: nuclear power plants around the world continued to generate electricity despite the challenges of the COVID-19 pandemic, and the regulatory authorities in the nuclear sector continued their work to ensure the safe operation of these stations and in the United Arab Emirates, the Federal Authority for Nuclear Regulation, with the support of the Board of Directors, dealt efficiently. It also activated its Business Continuity Management Plan and established the COVID-19 Crisis Management Team to support the senior management of the authority to implement a series of precautionary measures at the authority level to continue our regulatory obligations.
FANR Authority Achievements
Raoul Awad reviewed the most prominent achievements of the authority for this year and its future projects aimed at ensuring the peaceful and safe use of nuclear and radiological activities in the UAE and the vision of the authority revolves around consolidating its global position as one of the pioneering companies. The authority has strengthened its position globally as a leading regulatory authority, and we will continue our main mission in protecting society and the environment from the harmful effects of ionizing radiation and ensuring the peaceful and exclusive use of nuclear energy under an integrated system and methods coordinated with the relevant authorities in line with international best practices besides developing the capabilities and expertise of cadres the national specialist in controlling the nuclear and radiological sectors.
Raoul Awad explained that the Federal Authority for Nuclear Regulation officially approved a batch of 23 managers for operating nuclear reactors in Nawah Energy Company, the operation, and maintenance arm of the Emirates Nuclear Energy Corporation, provided that these operators join 58. Approved operators to manage the control room in the two units the first and second at the Barakah nuclear power plant.