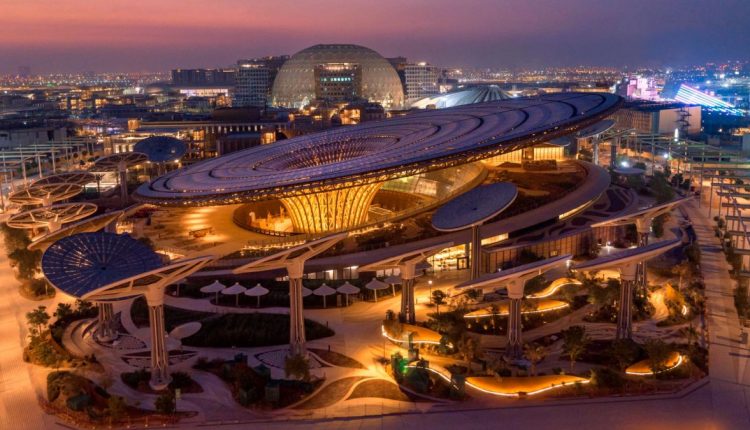 Expo 2020 Dubai celebrates the collaborative spirit of the UAE
Expo 2020 Dubai has released a video honoring the spirit of the union founded by the Founding Fathers in 1971 and exemplified by the leaders of the UAE. This is inspiring decades of remarkable accomplishments, to mark the UAE's 49th National Day.
Forty-nine years ago, under the flag of one world, the Founding Fathers brought the seven emirates together. They put the nation on a journey to achieving remarkable goals over an incredible span of time.
At the heart of the country, this deep-rooted spirit of collaboration has seen the UAE rising to global prominence as a light of hope, tolerance and opportunity, uniting people from across the world as we strive to achieve the common aspirations of humanity.
The Expo 2020 Dubai embodies this spirit of bringing the world together. This is to allow joint action and to promote solutions to some of the most daunting challenges in the world. Also defining and strengthening the future of both people and the earth.
Expo 2020 Dubai: One of a kind
Expo 2020 will be the first World Expo to be held in the Middle East, Africa and South Asia region, coinciding with the Golden Jubilee of the UAE in 2021, under its theme,' Linking Minds, Shaping the Future'. With the goal of empowering the next generation and sparking inventions that will underpin the next 50 years of human development. Expo 2020 looks forward to welcoming the planet and involving everyone interested in this remarkable journey.
Expo 2020 Dubai will mark a proud landmark in the remarkable accomplishments of the UAE. It'll highlight our goals for the future. It'll also act as a platform for achieving things that others thought were impossible over the next 50 more years of human development. We will work together with friends, attendees and tourists from around the world. This is also to accomplish things that others thought were impossible over the next 50 more years of human progress.
Expo 2020 Dubai will host more than 200 attendees. Including governments, enterprises, foreign organizations and educational institutions. Alongside millions of tourists from 1 October 2021, until 31 March 2022. As it highlights ideas and technologies with the potential to influence humanity's future.