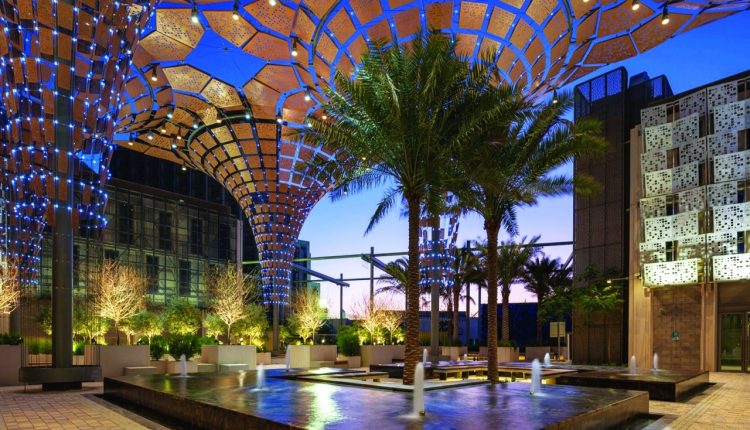 The Urban and Rural Development Week, the third week of the specialized topics organized by Expo 2020 Dubai, will kick off today in cooperation with UN-Habitat and Siemens, the infrastructure digitization partner in the first official partner category, with the participation of government officials from the most populous and most resilient cities, and an elite group of development and technology experts.
Expo 2020 Dubai remotely discussion
The participants in the Expo 2020 Dubai, which is held "remotely" via the Internet, on November 3 and 4, will discuss the future of smart cities that will be populated by the year 2050, The development terms of infrastructure and services. Discussions will also deal with models affecting the provision of services, such as water, sanitation, and health, and the role of technology in the public and private sectors.
Expo 2020 Dubai members
Her Excellency Reem bint Ibrahim Al Hashemy, Minister of State for International Cooperation and General Director of the Expo 2020 Dubai Bureau, will deliver a speech on this occasion, in which Helmut von Struff, CEO of Siemens in the United Arab Emirates and the Middle East, and Maimunah Mohammed Sharif, Executive Director will also speak. For the United Nations Human Settlements Program "UN-Habitat".
Expo 2020 Dubai remotely discussion event also includes David Lowcock, Executive Director of the Alliance for Rural Electrification, and Virginia Elena Raggi, Mayor of the Italian city of Rome, and representatives of several organizations concerned with improving the lives of people in urban and rural communities, including the 40 Cities Leadership Team on Climate. A session in cooperation will be done through The Urban and Rural Development Week with the Executive Council of the Emirate of Dubai, and the General Director of Dubai Municipality and a member of the Expo 2020 Dubai Higher Committee, Dawood Abdul Rahman Abdullah Al Hajri, will deliver a speech at this event Which will be attended by a group of urban planning experts, including the Mayor of Durban, South Africa, Maxolisi Kaunda, Senior Advisor and Director of International Affairs for Mexico City, Diana Alarcón González, and Assistant Dr. David Ponzini at the Polytechnic University of Milan, who specializes in planning cities.
Her Excellency said: "We believe that everyone in our world has the right to live decent, including safety, shelter and equal opportunities, and creating a better future for us and for future generations requires a lot of joint work and concerted efforts, especially with population growth in cities and rural areas. And organized residential areas, and slums, which face an increasing burden in the permanent's matter provision of services and facilities.