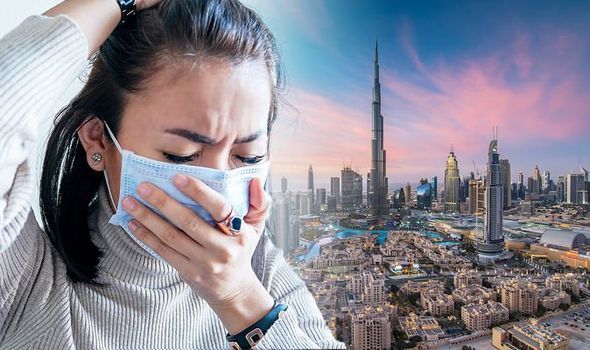 Expats express their gratitude to the UAE for their safety. While the world is suffering from the crisis of COVID-19. There are some people showed their gratitude to a country that has arisen to work to keep them safe. They focused on the positives and the procedures taken to keep them healthy.
After the recovery of the first case, Liu Yujia the Chinese citizen,73 years old in the Emirates, similar cases followed in full recovery from the epidemic disease Corona. UAE reported its first recovery of a coronavirus case. These recovered cases included different nationalities from Arab countries and foreigners, and they were fully recovered.
Expats praised the UAE for its high-quality treatment system, and for the utmost care in order to ensure their safety. Whether they are expats or residents. Which lead to the increase of the total number of recovered cases to 26, after receiving the necessary health care since entering the hospital.
Expats praising the UAE
Hind Al Otaiba, Director of Strategic Communications at the Ministry of Foreign Affairs.
In a tweet on Thursday 19 March, @ hend_mana Twitter flooded with messages from UAE expats. They thanked the government for the support provided to them. In order to ensure the safety of every resident in the country. the Emirati expats community series of encouraging messages for the heart on social media.
She said:
"Make this my day. Beautiful messages from the immigrant community in the Emirates, full of love for the country and a sense of safety here, while we fight Covid-19. The first priority of the Emirates is the well-being of its citizens and residents, and I am glad to see that the community feels this."
This made my day. Beautiful messages from the expat community in the UAE, full of love for the country, and feeling of safety here, as we battle Covid-19 . The UAE's top priority is the wellbeing of its citizens and residents, and i'm pleased to see this felt by the community. pic.twitter.com/ZAD1le6Mef

— هند مانع العتيبة Hend Al Otaiba (@hend_mana) March 18, 2020
The UAE is the world leader in Corona examinations
The UAE government measures to confront coronavirus
The Ministry of Health and Prevention announced that:
On Tuesday, March 17, The total number tested 127,000 standard people for coronavirus detection in the United Arab Emirates. Since the emergence of the epidemic, which affected the United Arab Emirates, the government, for its part, has intensified the testing of coronaviruses to limit its spread.
On March 14, the UAE central bank announced that:
It was pumping 100 billion dirhams into a stimulus package to compensate for the slowdown in the economy. Because of the coronavirus outbreak and the subsequent decline in commercial activity.