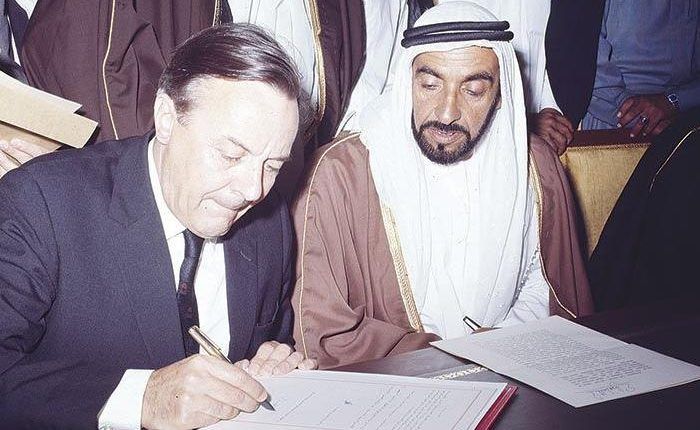 Exhibition of "Photographs in Dialogue"
Exhibition of Dialogue will trace history of UAE – 1971 – UK, the diplomatic relationship between the United Kingdom and the UAE in the 1960s and 70s.
Then will direct you to the creation of United Arab Emirates in 1971.
Throughout the show which meant to bring together history of leaders and officials from both countries as they worked together on plans to end the UK's formal presence back then UAE was called the Trucial States, which led to the birth of a new country  the UAE.
The event is yet another addition to Dubai's vibrant cultural landscape that has been shaped and inspired by the vision of Vice President and Prime Minister Sheikh Mohammed Al Maktoum.
For increasing and expanding this Exhibition will be a good example to the increasing partnership between local government and international institutions that is enhancing Dubai's cultural and artistic environment and raising its status as a global destination for culture.
In this exhibition will also include a lot of photographs borrowed from the collection of the National Portrait Gallery, London and a group of photographs from collections in the UAE, supplemented by objects and archival material.
Also on the exhibition include Cecil Beaton in 1968 Queen Elizabeth II, and a rare series of photographs of Sheikh Rashid bin Saeed Al Maktoum (then president back then for Dubai) again by Baron Studios in 1961.