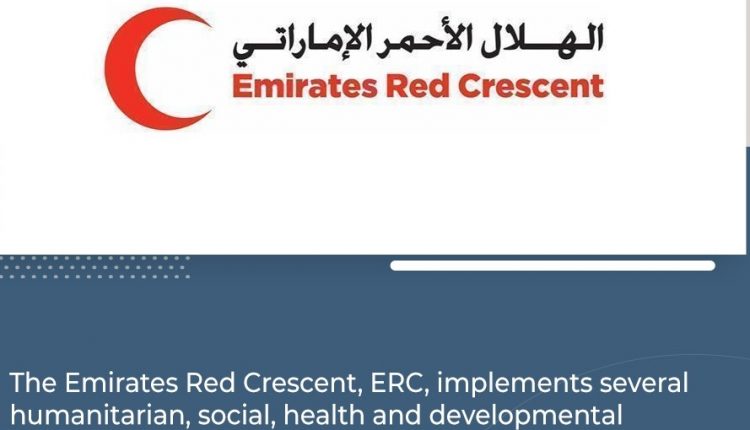 ERC Programmes in social, health, and humanitarian sector in Seychelles
The ERC Programmes implemented several humanitarian, social, health and developmental initiatives which include restoring and maintaining houses of worship, supporting health programmes, and allocating a plot of land for a cemetery in Seychelles.
ERC Programmes Launching
The launch of the ERC Programmes is part of the directives of, Crown Prince of Abu Dhabi and Deputy Supreme Commander of the UAE Armed Forces, His Highness Sheikh Mohammed bin Zayed Al Nahyan, under the monitoring of Ruler's Representative in Al Dhafra Region and Chairman of the ERC, His Highness Sheikh Hamdan bin Zayed Al Nahyan, to provide aids and assistance to needy people, countries and communities.
ERC Secretary-General, Dr Mohammed Ateeq Al Falahi stressed that the Emirates Red Crescent's efforts are part of the UAE's approach to providing all forms of humanitarian, charity and developmental support countries and peoples, adding that the United Arab Emirates' leadership aims to provide humanitarian aid to friendly countries without discrimination and reinforce their capacities to overcome dire conditions.
ERC Programmes during COVID-19
The Emirates Red Crescent has announced that it will be a sponsor and provide care for the families of the COVID-19 casualties of all nationalities, which is part of the country's "You Are Among Your Families" initiative, includes several vital steps and strengthens the organisation's philanthropic programmes in social services.
Al Falahi has noted that the Ruler's Representative in Al Dhafra Region and President of ERC, Sheikh Hamdan bin Zayed Al Nahyan, is always stressing the importance of improving preventive and precautionary efforts against the pandemic, and is following the organisation's initiatives related to the control of COVID-19 throughout the country.
The humanitarian agency provides aids that these families need and help them overcome the ordeal of losing a loved one. Al Falahi said that the organisation had implemented the measures, in cooperation with the relevant authorities throughout the country, by identifying the victims and the number of dead, contacting with their families.
ERC Humanitarian Aid
The effort that the United Arab Emirates has made is reflected in the figures of shipments. The nation has donated 260,000 tons of medical supplies and food to 24 countries and has provided medical help with 260,000 health professionals, according to a document issued by the Ministry of Foreign Affairs and International Cooperation.
Countries such as Iran, with which the UAE has little or no diplomatic relations, has received up to 7.5 tons of medical supplies from Abu Dhabi, Afghanistan has also received material from the Emirates, Pakistan has received 11 tons of medical supplies and Ethiopia has received up to 33 tons, also to Italy, Colombia.