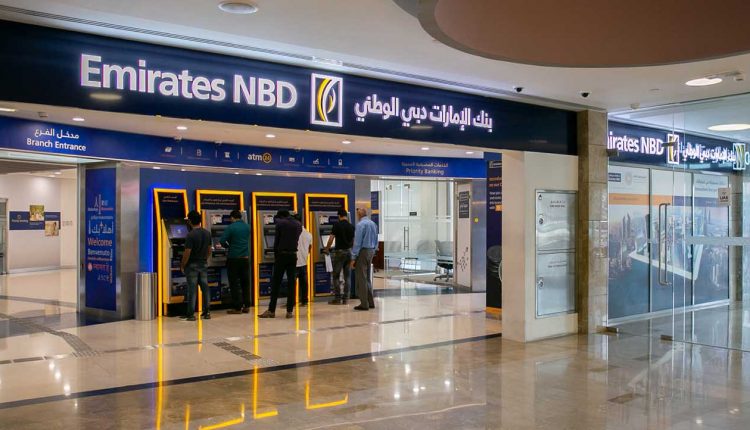 Emirates NBD is the 1st in  digital banking innovation index
Emirates NBD, a leading Middle East, North Africa and Turkey (MENAT) banking company, today reported that in recent years it has been named 'Bank of the Year-UAE 2020' for the sixth year and 'Bank of the Year-Middle East 2020' by The Banker for the third time. The bank was lauded for its efforts to respond to the global pandemic and its pioneering approach to growth in digital banking.
"Emirates NBD is honored and proud to be acknowledged by a prestigious institution such as The Banker for the sixth year as 'Bank of the Year-UAE'. It also got the  'Bank of the Year Middle East' for the 3rd time". Hesham Abdulla Al Qassim, Vice Chairman and Managing Director, Emirates NBD, said. Our loyalty to our people, our consumers and the world has described our response to these extraordinary times. As we have made every effort to help them remain secure and overcome challenges. While maintaining their financial stability and economic well-being.'
"Our long-term focus on digital banking has differentiated our efforts and allowed us to remain resilient and responsive to the needs of our customers".  Al Qassim added. We plan to continue engaging our partners and contributing to the national push for a sustainable economic recovery as we look forward.
Emirates NBD : A great vision and great results
During this difficult time, the bank was among the first UAE-based institutions to incorporate remote work and precautionary steps for workers, offering practical assistance, including a mental health helpline for staff and their dependents. Moreover, as a pioneer in digital banking, the bank's robust digital infrastructure has allowed it. Amid travel and social distance constraints, to provide uninterrupted banking services to customers and businesses. This is through its mobile and online banking networks. Importantly. In addition to contributing to community programs. Emirates NBD has initiated relief steps for clients and business customers in many markets as part of its leadership role.
Moreover, the bank has continued to advance the digitalization strategy, allowing consumers to open mobile accounts instantly. Here's Liv. The fastest growing bank in the UAE is the digital lifestyle bank. Emirates NBD Voice Banking has enabled clients on their Amazon Alexa devices to receive account and card updates. In addition, Smart Pass, a soft token transaction authorization feature for two-factor authentication, got an expansion to all consumers.