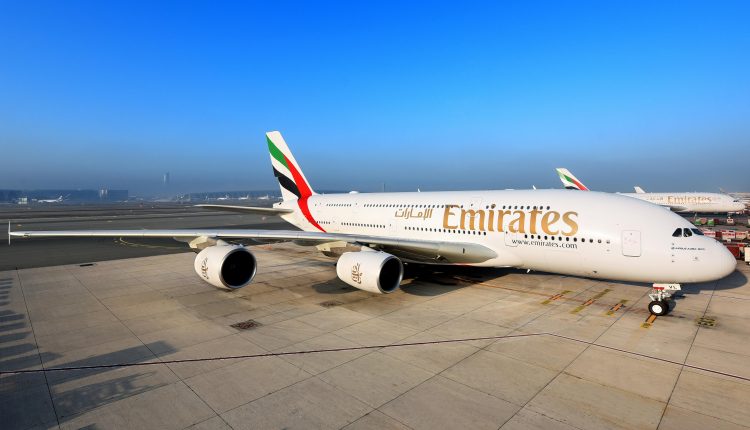 Emirates Airlines operates one-off A380 to Bahrain for 49th National Day
One day ahead of Bahrain's 49th National Day celebrations, Emirates Airlines will operate a special one-off A380 service to the Kingdom of Bahrain on 15th December, this deployment is in response to passenger demand during the National Day holidays in Bahrain.
Emirates Airlines operates A380
Emirates Airlines A380 service will operate as EK 839 and EK 840, departing the Emirate of Dubai at 16:05 and arriving in the Kingdom of Bahrain at 16:25hrs. The flight will then depart Bahrain at 17:45hrs arriving in Dubai at 20:00hrs on 15th December,
United Arab Emirates customers arriving from Bahrain have the option to do their COVID-19 PCR test 96 hours prior to departure, or take a complimentary COVID-19 PCR test on arrival in Dubai, making it even more convenient for those planning their holidays, and the passengers coming from Bahrain o not need to take a COVID-19 PCR test as along as with three other the Gulf Cooperation Council (GCC).
The United Arab Emirates celebrated its 20th anniversary in Bahrain, and since its first flight to the Kingdom has carried over 6 million passengers between Bahrain and Dubai. The airline operates double daily flights to the Kingdom of Bahrain, connecting travelers to 99 global destinations, with safe and convenient onwards travel via Dubai to the Americas, Europe, Africa, and the Asia Pacific.
Emirates Airlines transports relief supplies
Emirates Airlines confirmed that it stands by Lebanon and provides emergency relief help to hundreds of thousands of citizens affected by the massive explosion that struck Beirut port, last week. Emirates SkyCargo, the shipping arm of the carrier, is planning to ramp up cargo operations to Lebanon by allocating over 50 flights to transport materials that are badly needed in these circumstances.
Supreme President and CEO of Emirates Airlines and the Group, His Highness Sheikh Ahmed bin Saeed Al Maktoum, said: The world stands today in solidarity with Lebanon, and countries, organizations, and individuals are providing urgent relief and help those affected by this tragic disaster. We support the ongoing humanitarian efforts of the United Arab Emirates to assist Lebanon, strengthen the global response, and support organizations that provide care, shelter, food, and medical supplies to the Lebanese people. People from all over the world support Lebanon and help those affected, and we will facilitate the transfer of aid and strengthen relief and reconstruction efforts on the ground in these difficult circumstances.