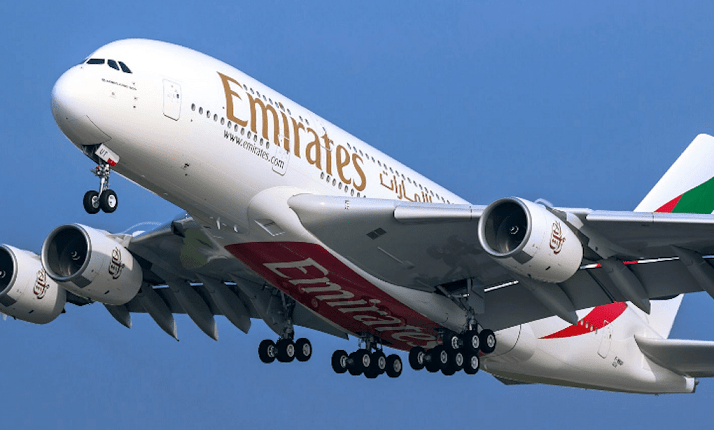 Emirates Airlines is expanding its network in Europe
Emirates Airlines has announced its resumption of flights to Budapest on 21 October, Bologna, Dusseldorf and Hamburg on 1 November and Lyon on 4 November.
This increases the number of European destinations to which the airline has resumed passenger services to 31 cities to offer more convenient and pleasant travel options to and via Dubai for its customers around the world.
Emirates Airlines Expansion
With the launch of five additional destinations, the number of stations served by the global Emirates network is growing to 99 destinations, and the airline aims to steadily restart passenger transport activities, while maintaining an interest in the safety and wellbeing of customers, workers and communities.
On Wednesday and Saturday, Emirates Airlines will operate flights to Budapest and Lyon, while the carrier will operate flights between Dubai, Bologna, Dusseldorf and Hamburg on Fridays and Sundays, with Boeing 777-300ER aircraft servicing the five destinations.
It is possible to book flights via emirates.com, the Emirates app, travel agents, sales offices and contact centres of Emirates Airlines. With the city's doors opening again to international business and tourist tourists, passengers from separate Emirates terminals will stop in Dubai.
New Destinations for Emirates Airlines
In the span of two days this week, Emirates Airline, headquartered in Dubai, confirmed the return of flights to Moscow and Casablanca. The change comes as flights to its network of worldwide destinations are reintroduced by the famous UAE airline.
Emirates says that, though collaborating closely with international and local authorities, it has steadily returned flights to its network. Emirates prioritises the health and welfare of its clients, crew, and the people it represents when the flights are resumed.
Yesterday, flights from Dubai to Moscow Domodedovo Airport (DME) resumed with two weekly flights. In order to resume flights to the Russian capital, airlines are extending their European network to 26 cities. The inclusion of Moscow flights means that, in September, Emirates now flies to 85 cities. The twice-weekly flights will fly on Fridays and Saturdays from Dubai to Moscow.