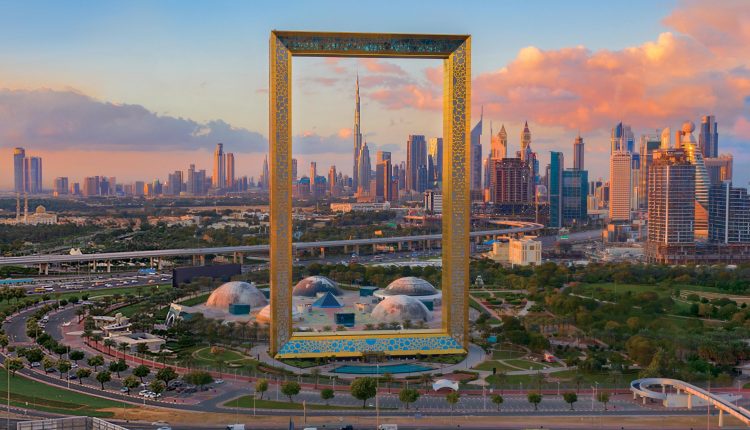 Emirates Airline conveys Dubai welcomes its visitors message to the world
Emirates Airline is organizing a multi-million dollar global campaign to promote tourists and business visitors to visit Dubai, which is an open and safe destination throughout the winter and includes key partnerships and direct advertisements to provide travelers who are eager to spend their winter vacation with additional value and ample information through various channels about various attractions in Dubai.
Emirates Airline participation in the promotion
Emirates has also partnered with the Dubai Department of Tourism and Commerce Marketing (DTCM) in a promotional offer to offer free accommodation at the JW Marriott Marquis Dubai to all Emirates customers visiting Dubai until February 28, 2021.
Emirates Airline and The Department of Tourism & Commerce Marketing (DTCM) offer economy class passengers a free night's stay, while first-class travelers and businessmen enjoy a free two-night stay at the modern JW Marriott Marquis Dubai, which features a shopping lounge and is located close to tourist attractions such as the Dubai Mall, Burj Khalifa and Dubai Opera.
Director-General of the Department of Tourism and Commerce Marketing in Dubai, His Excellency Helal Saeed Al Marri, said that Dubai has been witnessing a steady increase in the number of visitors since then supported by comprehensive measures to protect the well-being of our guests, and by the year 2021, Dubai will continue to enhance its offerings to business and leisure visitors by launching new facilities and attractions besides the return of world-class conferences and events such as the Festival Dubai Shopping and the first World Expo to be held in the region.
Emirates Airline takes precautionary measures
Chief Commercial Officer at Emirates Airlines, Adnan Kazim, said: Dubai is one of the most attractive global destinations, and we see strong interest and steady growth in reservations to Dubai from all over the world, especially from Europe, and we aim through our new campaign to revive the passion and demand for travel and the status of Dubai.
Emirates Airlines continues to be a global industry leader in providing customers with travel support and assurance. Besides taking vital safety measures at all stages of travel, Emirates Airlines is the first and only carrier to offer all its customers multi-risk travel insurance and medical coverage for COVID-19.
Dubai has now provided the tourists with the option to take a PCR test for COVID-19 for free upon arrival, allowing them to immediately enjoy their winter vacation in Dubai to make it easier for visitors from the Gulf Cooperation Council (GCC) countries.