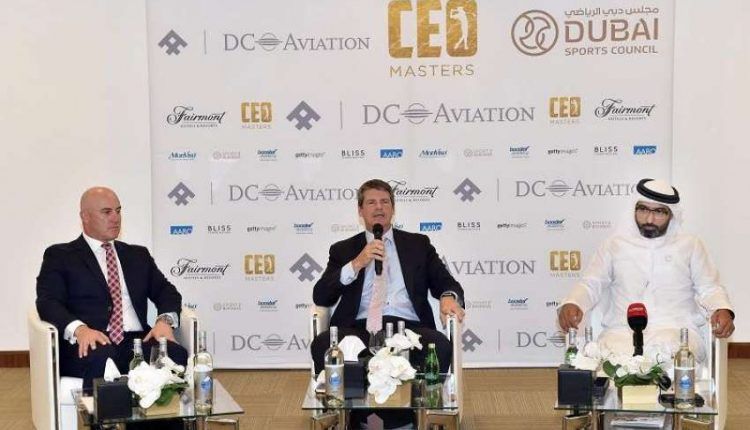 Dubai Sports Masters Golf begins
The Dubai Sports Council CEO's Masters Golf Day will take place on the new Emaar Dubai Hills Golf Course on Monday March 25th 2019, as part of Dubai Sports Council's pledge to promoting golf as a business interacting and key travellers tool for the UAE and region.
The Dubai Sports Council CEO Masters, sponsored by DC Aviation Al Futtaim, will bring 100 top executives and government councils from across the UAE to participate in the shot-gun tournament at 1 pm on the new and already internationally recognised Emaar-owned Dubai Hills Golf Course. The Dubai Sports Council CEO's masters will be held in an 18-hole team shambles format, designed to provide an interactive golf and networking experience.
The tournament will conclude with a formal dinner held at the Hillhouse Brasserie run by Jumeirah Restaurants Hotels hosted by H.E. Saeed Hareb, the Secretary General of Dubai Sports Council, who will address the senior business and government leaders of the UAE to discuss the value of golf both as a business networking and tourism tool for the region.
"The Dubai Sports Council CEO Masters is an initiative that aims to create a memorable golf and networking experience for key business leaders of the UAE, both from the corporate world as well as government entities," said Khalid Al Awar, Director of the Sports Events Department at Dubai Sports Council. "We at Dubai Sports Council recognise the importance of golf as a sport that permeates tourism and business relationships, and the CEO Masters is an attempt to strengthen this bond.