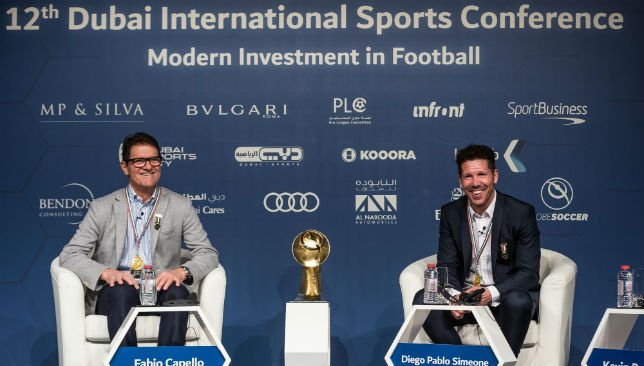 Mansoor bin Mohammed welcomes guests to the Dubai Sports Conference
H.H. The Chairman of the Dubai Sports Council, Sheikh Mansoor Bin Mohammed bin Rashid Al Maktoum, invited participants to the Dubai International Sports Conference, the Mohammed Bin Rashid Al Maktoum Global Initiative.
The Dubai International Sports Conference, hosted by the Dubai Sports Council, has been bringing together top football stakeholders every year since 2006 for detailed discussions on how to improve and enrich sports at the global, regional and international level.
Facing this year's difficulties due to the COVID-19 epidemic, under the leadership of His Highness Sheikh Mansoor Bin Mohammed, the Dubai Sports Council has always managed to bring top stars and decision-makers from the world of football to the conference in person.
A lot of famous figures in sports attend Dubai Sports Conference
Speaking before the conference, Sheikh Mansoor bin Mohammed stressed that the Dubai Council was going to preserve the continuity of this event and to arrange this year's annual conference in the presence of stars and experts from both within and outside the country, including Juventus superstar Cristiano Ronaldo, Bayern Munich ace Robert Lewandowski and former captors from Spain.
We are currently welcoming hundreds of thousands of visitors from different parts of the world who have come to the UAE to experience an unforgettable holiday. They are optimistic here about their health and safety, and look forward to returning home with unforgettable memories of this city, and of the many iconic landmarks we have in the region, one of which is the Burj Khalifa, where we host.
Our decision to host this year's Conference and Awards, in line with all the precautionary steps in place and with some of the biggest football stars and decision-makers present in person. It is more evidence of the seamless change from life to normalcy in every sector here. It's a sign that the UAE has become and will remain a meeting place for the country. This is regardless of the circumstances.