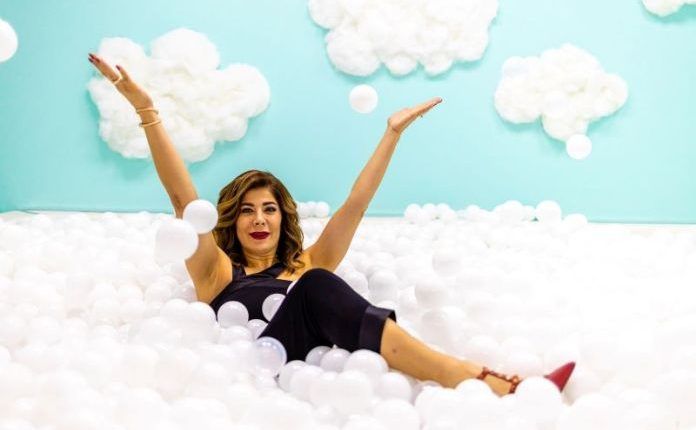 The Selfie Kingdom, Dubai Opens First Museum has been launched to cater to photo/selfie enthusiasts, it was announced on Tuesday.
Located close to the Expo 2020 site, TSK currently features 15 pop-up rooms with colourful backdrops/props and lighting to offer a "photo-worthy experience", a statement said.
The rooms are expected to be revamped every few months. Additionally, the rooms also exhibit installations from artists, designers, and innovators, the statement said.
TSK also offers creative space for people to co-work, and a spot for hosting private parties/ events.
Founder Rania Naffa said: "TSK provides an interactive photo-friendly social space that promotes art, creativity and a place for our guests to express themselves freely and have fun while doing it. We want everyone to be part of this entertaining experience."
Dubai Opens First Museum Ticket prices:
* General admission: Dhs55/per hour (aged 12 years and above)
* Kids admission: Dhs45/per hour (between 3 – 12 years)
* Family admission: Dhs160/per hour (Family of four)
* Bookings can be made online
* Kids below the age of three enter free (kids below the age of 12 must be accompanied by a parent or guardian)