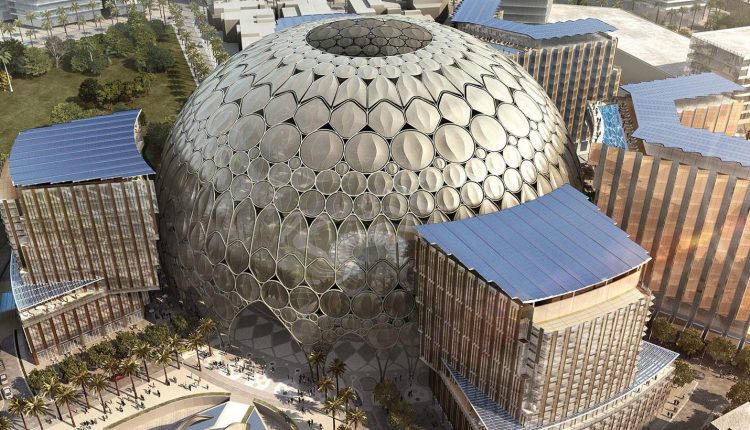 In the aftermath of coronavirus, Dubai Expo will be blessed
The United Arab Emirates Ambassador for Pakistan Hamad Obaid Ibrahim Salem Alzaabi told the world that the new timetable for Dubai Expo 2020 will be a blessing for the world after the sick planet of coronavirus after the General Assembly of the Bureau International des Expositions (BIE) accepted a recommendation from the United Arab Emirates government and its Executive Committee to postpone Dubai Expo 2020 to the upcoming year.
Dubai Expo 2020 will be in 2021
The annual mega-event also will run from 1 October 2021 to 31 March 2022, a waiting period which helps all participants to negotiate the COVID-19 effects comfortably, and enables the annual event to concentrate on a common appetite for fresh ideas and find solutions to some of the biggest problems of our time.
The ambitious UAE ambassador said, Dubai Expo 2020 is gearing up to help form a post-pandemic environment and build a sustainable life for everyone after a two-thirds majority of BIE member states agreed to delay the next World Expo by a year.
"This endorsement of Dubai's proposal and its readiness to adopt it by the international community further strengthens our determination to mix creativity with excellence in hosting this event that will attract the attention of the world when the time comes," added the envoy who was extremely pleased with the decision.
Talking to the media Ambassador Hamad Obaid gave statements, he said they have sought to build bridges, connections and partnerships around the world for over fifty years. Because they believe in genuine collaboration to protect the future of all. Dubai Expo 2020 preserves its identity and remains committed to many things. Holding an outstanding event to promote strength, imagination, community, and also the ingenuity of humanity through significant scientific developments in the medicine and science fields.
Dubai Expo 2020 first Global event in the Middle East
The first Global event to be in the area of the Middle East, Africa and South Asia (MEASA). It's the biggest event ever to be in the Arab world, Dubai Expo 2020 will host 192 nations. Including companies, multilateral organizations and educational institutions.
Keeping the name 'Expo 2020 Dubai' was unanimous, Ambassador Hamad Obaid Ibrahim Salem Alzaabi also said.