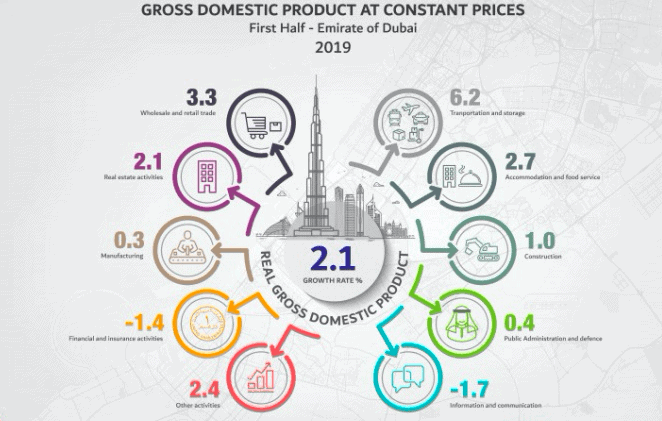 Dubai Economy Grows Reaches $56.7 Billion in H1
Dubai's economy grew 2.1 per cent year, in the first half (H1) of 2019, with the GDP reaching Dh208.2 billion ($56.7 billion) at constant prices, according to data published by the Dubai Statistics Centre.
The flexibility of Dubai's economy and its business structure helped the emirate maintain its economic growth, despite the slowdown of the regional and global economy, Arif Al Muhairi, executive director of the DSC said.

He also said that the wholesale and retail sector supported the overall growth of the local economy thanks to Dubai's strong infrastructure as it helped boost its re-export business and trade with countries both in the region and around the world.

Al Muhairi added that the trade sector posted a real growth of 3.3 per cent backed by higher external trade, and higher re-exports which grew by 3 per cent to reach Dh210 billion in the first half of 2019.