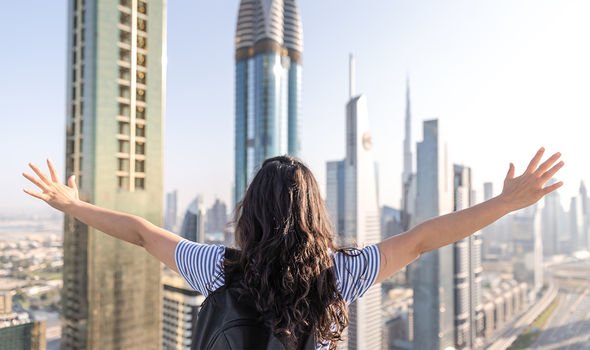 Dubai Design Week declares return of life & victory over fear
Since ancient times, man has overcome his fears in art and literature, weaving stories about heroes fighting the enemies of humanity, drawing his victories and taming nature on the walls of caves, and inscribing his perceptions of the world on the walls of temples, and today, despite the development in which we are living, but a new fear appeared recently on our life called COVID-19 It may not have lost much of its momentum.
Messages of life and passion from Dubai to the world
But it is no longer a justification for the cessation of aspects of life, especially when dealing with caution and following the health measures that Dubai and the UAE were keen to make a way of life until further notice.
Today, the launch of the "Dubai Design Week" on its annual date, under the generous patronage of Her Highness Sheikha Latifa bint Mohammed bin Rashid Al Maktoum, President of the Culture and Arts Authority in Dubai, "Dubai Culture", as a live event with the presence and participation of the public and guests within a safe environment and strict standards as a part of the message Dubai declares to the world the return of life and victory over fear.
Dubai Design Week initiative
In response to new realities, travel restrictions and physical distancing instructions, this event is the most prominent of its kind in the region, which provides new opportunities for creators of the Middle East, with a focus on local and regional talent. This approach is what prompted the Dubai Design District d3 to finally announce an initiative targeting the Lebanese designers affected by the Beirut Port explosion, enabling them to restore their operations and benefit from the supportive environment for businesses and emerging companies to regain their presence and expand regionally and globally.
Dubai Design District as a Global Graduate Exhibition
Within its outdoor pedestrian area, the "Dubai Design District" will embrace during the "Dubai Design Week", external artistic installations and creative general additions in harmony with the rapid changes in the urban environment and the new challenges resulting from the conditions of social distancing. While the Global Graduate Exhibition brings together university students from around the world from the Middle East and North Africa who are working to create a direct social impact. Likewise, this year's Dubai-based designer fair focuses on designs and artworks created by local designers and others based in the UAE.
We look forward to continuing to work closely with talents and companies in various fields of design during and after the "Dubai Design Week", so that we can, together, cross this delicate stage and continue to inspire more innovators regionally and globally.