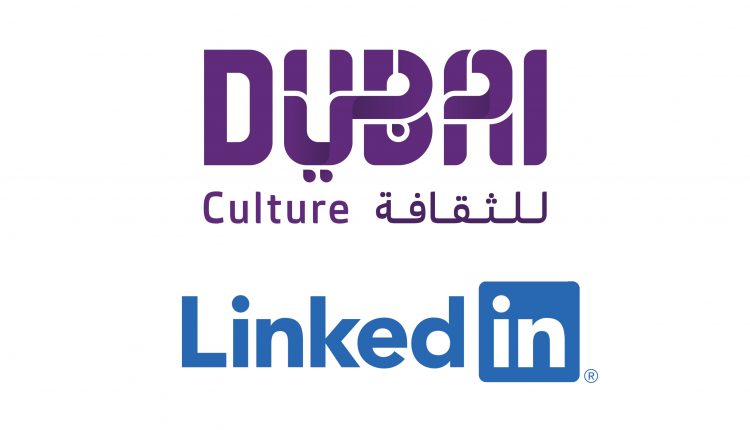 Dubai Culture is concluding the LinkedIn e-learning initiative
The Dubai Culture and Arts Authority has announced the completion of an e-learning project initiated earlier this year in conjunction with the world's largest professional network, LinkedIn.
The project was based on the findings of the Dubai Ideation, where proposals were discussed in the light of COVID-19 to overcome the problems faced by artistic and cultural talents.
It has gained tremendous impact by delivering the expertise and educational resources required by the creative industry to help transfer or retain companies and to further improve the talents of creative people.
Dubai Culture announced the closure of registration for this year's program, noting that the Authority aims to renew this learning package in 2021 after its success to encourage more members of the cultural and artistic community in the UAE to register and take advantage of these comprehensive courses.
Dubai Culture & LinkedIn promise a brighter e-learning future
Earlier in the year, the Authority launched an e-learning program to offer free training opportunities for young, innovative talents and business leaders around the UAE in this field by taking advantage of the abundance of online learning tools from LinkedIn.
Dubai Culture provided talent with more than 100 advanced training courses in two main fields through this program, such as business administration, which included digital business transition, crisis management, business growth, legal and financial expertise and the development of a variety of artistic skills, including photography and graphic design, computer game design, product design, visual arts, movies, fashion, and more.
Hala Badri, Director-General of Dubai Culture, said on this occasion, "We are proud to have accomplished tremendous participation in our e-learning initiative that we launched in cooperation with LinkedIn. This project constitutes a key cornerstone of Dubai Culture's strategic roadmap in cultivating creative talent and promoting diverse cultures. It gained a great success that confirmed the importance of collaboration and local and international partnerships in promoting knowledge progress in Dubai as well as in enabling important ideas to support the technology sector and its creative talents to enhance the emirate's position in the international cultural scene."