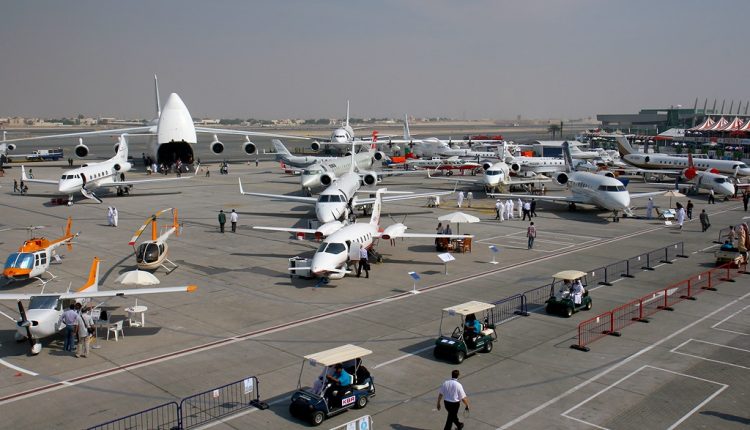 In 2021, the Dubai Airshow will be a milestone event
The Dubai Airshow is scheduled to return on November 14-18, 2021 for its 17th edition, officials have announced.
Under the patronage of His Highness Sheikh Mohammed Bin Rashid Al Maktoum, Vice-President and Prime Minister of the UAE, King of Dubai and Minister of Security of the UAE, the event will take place.
Dubai airshow and the legendary return
With the sponsorship of the Dubai Civil Aviation Authority, Dubai Airports, the UAE Ministry of Defense and Dubai Aviation Engineering Ventures, and arranged by Tarsus F&E Middle East, the event will be one of the most popular air shows in the world. The exhibition will also be the first airshow of its kind to be in live format, showcasing Dubai's leading reaction to the Covid-19 pandemic and the emirates' world-class security initiatives.
In 2021, the Dubai Airshow will be the most significant and crucial meeting point. Highlighting and analyzing the prospects of the global aerospace industry. The display will serve as an excellent forum for re-thinking policies. Also managing confusion and scaling up activities to ensure the smooth re-establishment of the sector in general, hosting specialists from commercial and business aviation, defense and military, aircraft interiors, air traffic control, servicing, repair and overhaul (MRO), space and air freight.
Changes are coming in the second half of 2021 after a tough first half of 2021. Owing to the reopening of borders with trials and/or universal availability of a vaccine. Rapid cost-cutting is going to mix with increased travel demands during 2021. This is to see the industry turn cash-positive in the fourth quarter of 2021. It is sooner than originally predicted.
A variety of new features, including a heavy emphasis on cutting-edge technology used in the aviation industry. They went live for the Dubai Airshow. A forum for showcasing the newest technologies will be provided by the emerging Technology Exhibition. This will also include main conference programs on subjects such as 5G, encryption, artificial intelligence (AI) and blockchain. Blockchain could raise revenue from the aviation industry by $40 billion, according to PWC.