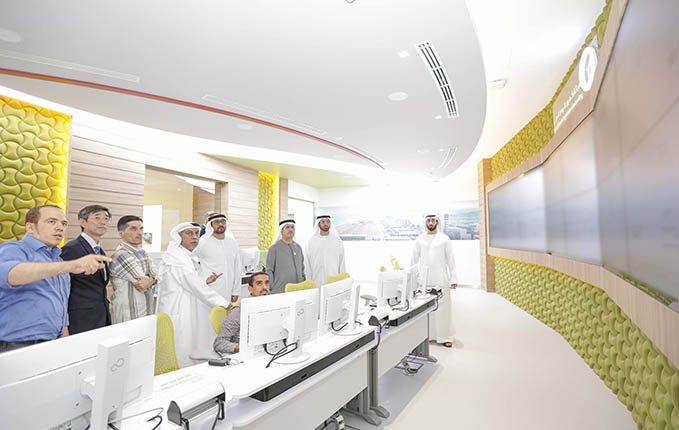 DEWA organizes training session for Employees of Determination
A preparation and brainstorming session for Workers of Determination and their families was held by the Dubai Electricity and Water Authority (DEWA). This is one of the attempts to fulfil the mission of the government to involve and inspire people of determination.
The session is one of the daily meetings of DEWA to encourage dialogue. Also to hear about their thoughts and suggestions. In order to inspire them in the workplace and community, promote their satisfaction, and support them and help them prevent any detrimental effects on their physical and mental wellbeing from the COVID-19 pandemic.
Yes, DEWA looks after employees of determination
During the workshops, DEWA workers listened to the advice of Employees of Determination families on equipping their sons and daughters with buildings, equipment, and resources around the workplace. Families also obtain information from COVID-19 on protecting Persons with Determination and how to provide therapeutic assistance to them.
In line with the National Policy for Empowering People of Determination, launched by His Highness Sheikh Mohammed bin Rashid. DEWA has an obligation to the integration and empowerment of people of determination. In order to establish an egalitarian society. That ensures empowerment and a decent life for people of determination and their families.'
It serves 'My Culture' as well. The initiative of His Highness Sheikh Hamdan bin Mohammed bin Rashid Al Maktoum, Crown Prince of Dubai and Chairman of the Executive Council of Dubai, to turn Dubai into a welcoming city for people of determination was initiated by A City for All. Via four foundations, DEWA also involves and empowers people with determination: employees; customers; society; and partners.
We achieve this by offering a scalable, open and resilient atmosphere. That lets Determination Workers unlock their potential and show their capabilities. Saeed Mohammed Al Tayer, MD & CEO of DEWA, said that we are also launching several social projects and smart solutions that facilitate the inclusion of people of determination in society.