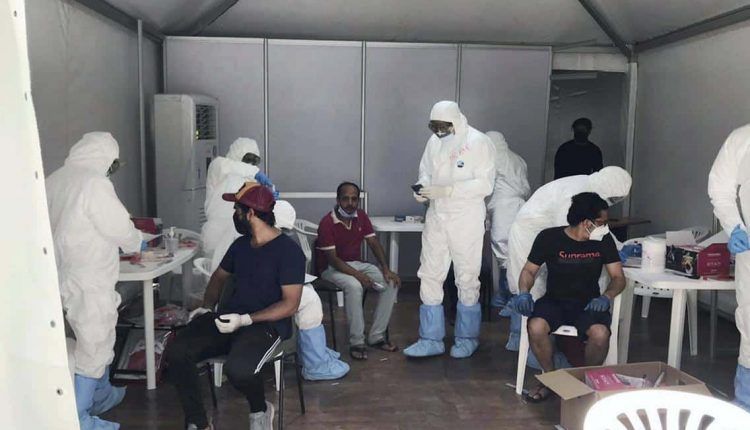 Coronavirus Patients return home to Dubai Naif District
Naif District, Dubai. Residents have safely made their way home. These residents have all formerly borne symptoms of Coronavirus. Now all of their symptoms have gone and they can safely make their return to their homes.
Residents return to applause
Residents of Naif District return home safely. To sum up, the return is very joyous and authorities welcome them warmly. Meanwhile, clapping and applause comes from the crowd of volunteers and similarly the policemen.
Above all, the authorities show kindness and compassion in all elements of life during the Coronavirus pandemic. In other words, it is in this way that people can continue with hope.
Words of wisdom in lockdown
"Try to stay safe at your home and welcome back". These kind words of wisdom from an official will prove to be good advice for the now safe patients. Their lives will change in lockdown, but they will be safe.
There is no doubt in the kindness of the authorities at this difficult and troubling time. Furthermore, they facilitated the instruction of the patients in ways to stay safe from Coronavirus in the future. Above all, in times of need, this is the empathy the people need.
Life in lockdown for recovered patients
These brave souls will be among the first to successfully recover from Coronavirus. Moreover, many more will contract the viral infection and many more will recover safely. However, life will continue even in lockdown. Most importantly, the spirit of the people of the UAE will not suffer from this.
Sheikh Mohammed shares blessings for Ramadan
Coronavirus may have the entire nation on lockdown, but Ramadan is still important. Sheikh Mohammed Bin Zayed Al Nahyan shared his love and blessings on Twitter. In addition, he shared a message of solidarity and strength with all people of the UAE.