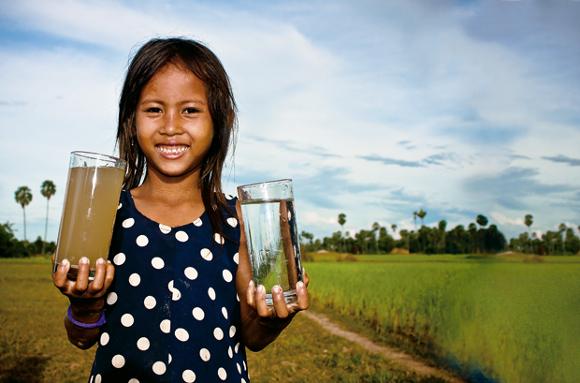 '20 in 2020′ for water purification in Cambodia
The Zayed Sustainability Prize announced the installation of new technological solutions for water purification in three villages in Cambodia to enhance the foundations of healthy lives for thousands of people in the targeted areas and villages, within the framework of the UAE Humanitarian Initiative "20 by 2020".
UAE helps Cambodia
The initiative has provided five water sources for the benefit of 4,400 residents of the villages of "Chenok True", "Kampung Phra" and "Sis Salab" in Cambodia, following the installation of solar-powered lighting solutions in regions in the Arab Republic of Egypt and the Hashemite Kingdom of Jordan.
Thanks to the installation of water purification technology under the supervision of the "20 by 2020" initiative, villagers, in addition to the "Chinook True" school and clinic, can obtain clean, healthy and safe water for the first time.
Cambodia's villages will have pure water
This step will contribute to avoiding many diseases transmitted through polluted water and other health problems, in addition to improving hygiene levels, which are currently increasing in importance to limit the spread of the "Covid 19" virus. These efforts also contribute to improving access to water, preventing disease, and having significant positive impacts on public health, the well-being of communities and the lives of individuals.
On this occasion, His Excellency Dr. Sultan bin Ahmed Al Jaber, Minister of Industry and Advanced Technology and Director General of the Zayed Sustainability Prize, said, "The award continues its efforts to consolidate the legacy of the founding father Sheikh Zayed bin Sultan Al Nahyan, may God have mercy on him, and to spread his inspiring vision in the field of development and humanitarian work on the largest scale. It is possible to contribute to building a more sustainable world, and we are pleased to unite efforts with our partners in the "20 by 2020" initiative to work towards achieving these goals, which also contribute to consolidating the position of the UAE and its role in providing humanitarian aid and promoting progress towards sustainable development.